Genuine Kia Parts & Accessories
Welcome to The Kia Store Parts Center! This is your location for getting the OEM parts you need for your Kia sedan, crossover, SUV, or minivan! Our service center is here to help drivers like you in Louisville, Elizabethtown, and Clarksville, and we're also here to help drivers who like to handle their own automotive service and maintenance. Whatever part you need for your Kia, we'll be happy to help you!
Shopping for Kia Parts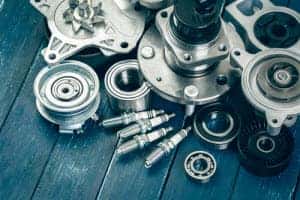 Whether you're in need of an oil filter, wiper blades, or even spark plugs, you'll want to be sure that you're getting the right parts for your Kia model. By using genuine OEM Kia parts, not only is your vehicle getting a part specifically designed for it, but it's a part that will last longer than the aftermarket alternatives. OEM parts are guaranteed to fit and last, so you won't have to worry about replacing the part more frequently if you had gone with aftermarket parts. When you're ready, you can always drop in for a visit, or you can order your part online and we'll contact you when it's here.
Choosing OEM Parts over Aftermarket Parts
You may have visited an auto parts store to find a quick accessory or part, however, these parts aren't uniquely designed for your Kia. While the part may be suitable and get the job done, they're actually made from cheaper materials and they're not guaranteed by the manufacturer. OEM parts are warranted, so should anything happen with the part prior to its expected lasting date, you're covered. You can rest easy on the road knowing that your parts are the right fit!
Have Your Kia Part Installed at The Kia Store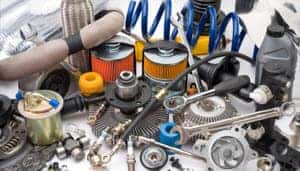 Even though you're buying your own part to install on your vehicle, you can always have your part put in by a Kia-Certified Technician! They're here on-site to help you with your service, maintenance, and installation needs. By having your part installed by one of our technicians, you can take comfort in knowing that it was properly installed by a professional, and it should be smooth sailing from here on out.
Customize Your Kia with Fun & Stylish Accessories
Did you know that you can find some Kia-brand accessories to include with your vehicle to make it more of an extension of you? Some of these accessories can help protect your Kia from the elements, like hood deflectors, splash guards, and even covers. You can even add roof racks and cargo organizers to get the most out of transporting materials with your vehicle. There are also some helpful electronics, floormats, tablet holders, and even convenient technology that you can include with your vehicle to get the most out of your experiences on the road.
Start Shopping for Kia Parts & Accessories
When you're aware of the part or accessory that you need, give us a call or order online to get the process started. However, if you're not sure of the part, you can always reach out to us for assistance and we'll guide you through the parts inventory to help you find what you need!
At The Kia Store, we're proud to help drivers in Louisville, Elizabethtown, and Clarksville get the most out of their experience with their vehicle!