Kia Rio vs Hyundai Accent
Drivers who call Louisville or Elizabethtown, Kentucky, or Clarksville, Indiana, home have a lot of options when it comes to picking out their next set of wheels. If the Kia Rio and the Hyundai Accent have been on your radar, you're certainly off to a good start. Both modes of transportation provide drivers with a lot of advantages that are well worth exploring.
To provide you with assistance in this matter, The Kia Store has drawn up the following Kia Rio to Hyundai Accent comparison. Take a moment to read through it to get closer to determining which one ends up being the better fit for your particular lifestyle.
Kia Rio vs Hyundai Accent: A Look at Accessible Technology Features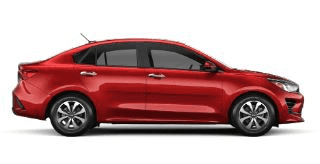 Whether you're dropping the kids off at school or you're on your way home from work, you likely appreciate viewing and adjusting the controls and the settings for the sound system on the dashboard easily and quickly. While both of these models definitely impress in this regard, the Rio offers the largest touchscreen display to allow for this.
The 2021 Accent comes close, with a standard 5-inch screen and an available 7-inch screen. However, the 8-inch screen that comes standard with the Kia Rio simply makes it easier for you to direct the necessary amount of attention toward the road ahead.
Comparing Safety and Comfort
When you're busy making your way from Point A to Point B, the Rio gives you the opportunity to enjoy an increased sense of confidence due to its advanced safety attributes. First, there's the available Lane Keeping Assist that uses subtle corrections via the steering wheel to help you return to your lane in the event that you unintentionally drift out of it.
There's also the Smart Cruise Control with Stop & Go. After you set the distance that you would like to keep between you and the person in front of you, it's able to adjust your speed in order to ensure that that distance is maintained. When necessary, it can even bring you to a complete stop and back up to speed once traffic resumes.
Neither of these features are found in the Accent.
When it comes to allowing everyone on board to move around freely inside the cabin, you can count on the 2021 Kia Rio to have you covered. An example of this is the fact that it delivers 52.9 inches of hip room in the front and 52.4 inches of hip room in the back. Things aren't as roomy inside the Hyundai Accent. Its front hip room falls short at 51.7 inches and its back hip room is only 50.8 inches.
Kia Rio Compared to the Hyundai Accent: Which One Will You Choose?
This Kia Rio vs. Hyundai Accent comparison has placed these two daily drivers side by side. The result is that the Rio shows itself to be the superior option due to the fact that it has convenient technology, reassuring safety features, and an accommodating cabin.
If you agree that it's the Kia Rio that supplies you with the better driving experience for your commutes around Elizabethtown or Louisville, KY, or Clarksville, IN, the next step for you is to take it for a test drive.
Contact The Kia Store to set up a convenient day and time today.
---