Kia K5 Dashboard Symbols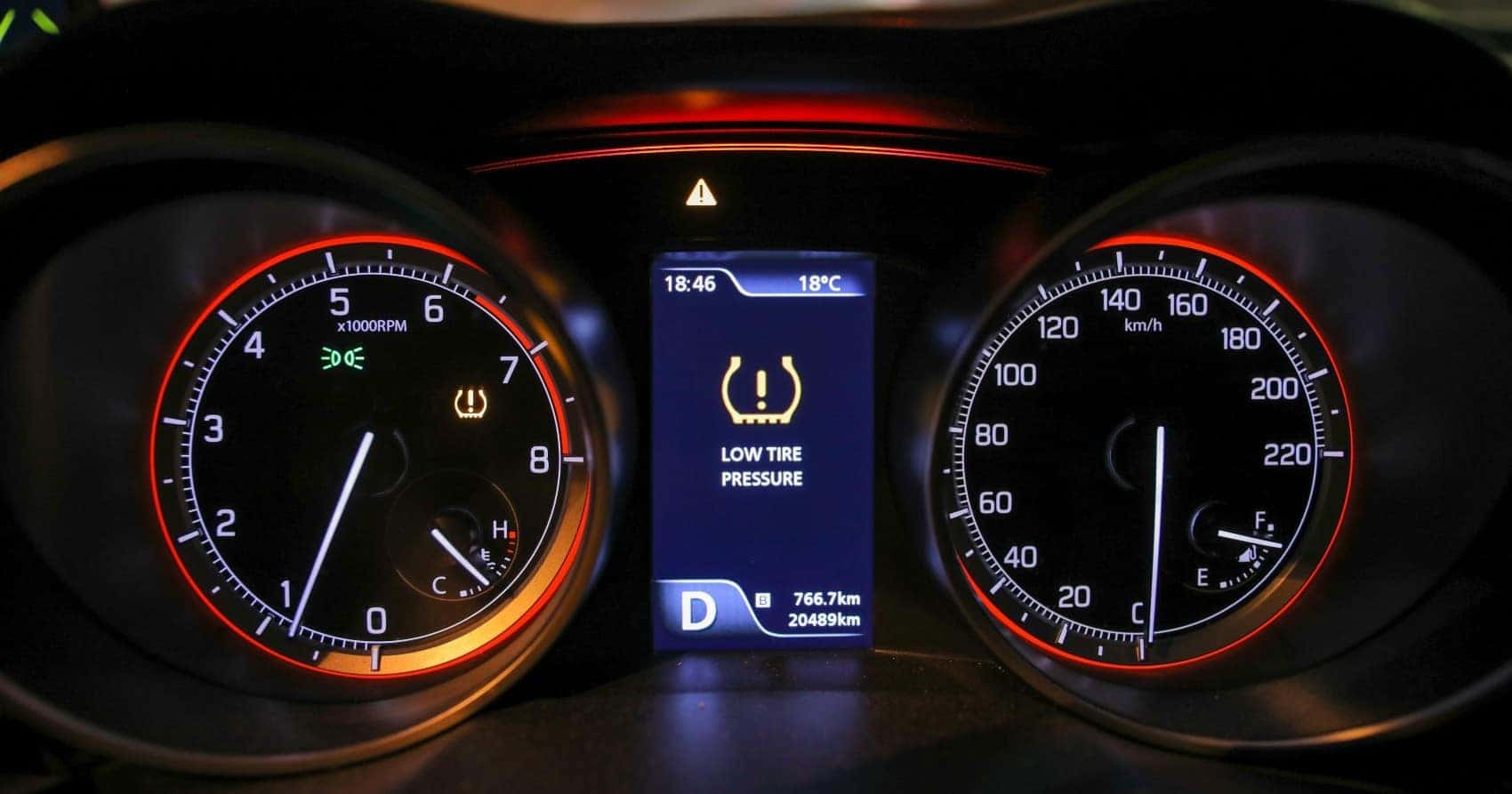 The Kia K5 provides drivers who call Louisville, Kentucky; Elizabethtown, Kentucky; and Clarksville, Indiana, home with a supportive driving experience. One of the ways it accomplishes this is via its dashboard symbols. You can rely on these to bring any issues that might be going on inside your on-road companion to your attention.
If you drive a K5, The Kia Store has drawn up the following brief explanation of some of its most important dashboard lights to help you become more familiar with your new Kia. Jump into this Kia K5 light guide.
Charging System Warning Light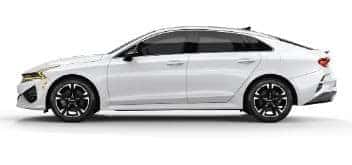 The Charging System Warning Light is pretty recognizable due to the fact that it looks like a standard automotive battery. This red light turns on when you first start the K5. If it stays on or lights up at any point during the drive, there might be a problem with the generator or the electrical charging system. Be sure to reach out to a service center right away to have the issue resolved.
Tire Pressure Monitoring System Malfunction Indicator
If a yellow light that uses the symbol of a deflated tire with an exclamation point inside is trying to get your attention, you'll know that one of your tires is running low on air. If your mode of transportation is equipped with this feature, this will be a good time to check the tires and fill them up as needed to continue getting the most out of them in terms of safety and performance.
This light may also alert you to a malfunction that could be caused by several different factors. If it remains on even after you have adjusted the air pressure for each tire, take your Kia K5 to a mechanic to have it addressed as soon as possible.
Icy Road Warning Light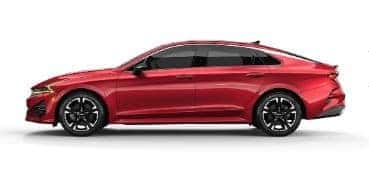 The Icy Road Warning Light is yellow as well. It is made up of a snowflake and an illustration of a road. If your mode of transportation is equipped with this feature, anytime the outside temperature gets down below 39.2 degrees, it will turn on to let you know that you should keep a lookout for slicker spots due to there being ice on the road.
Electric Power Steering Warning Light
The Electric Power Steering Warning Light is red and consists of a steering wheel next to an exclamation point. If you see it come on while you're driving, it's indicating that there's a malfunction in the steering system. Keep in mind that you may suddenly find it considerably more difficult to steer. See an automotive technician immediately.
Schedule Your Maintenance Appointment with Us Today
Now that you know more about these dashboard symbols and meanings, you're better prepared for when any of them pop up unexpectedly. If you have recently noticed that one of these or a light that we have not discussed is on, contact The Kia Store to make an appointment. We're here to assist Clarksville, IN; Louisville, KY; and Elizabethtown, KY, drivers when it comes to all things automotive. Schedule maintenance here!