Kia Seltos Maintenance Schedule

If there's one thing Kia does well, it is SUVs. They offer drivers everything from the bold, subcompact Kia Soul to the family-ready, sophisticated Kia Telluride. They have even added the Kia Seltos to their lineup of SUVs, which provides you with a stylish and rugged compact SUV for your adventures around Louisville and Elizabethtown, Kentucky, and Clarksville, Indiana.
To keep it performing at its best wherever you go, having your Seltos regularly serviced is essential. This not only gives you safe and efficient performance, but will help improve the lifespan of your Kia SUV.
Driving conditions and habits can impact when you'll need to have certain services performed on your Kia vehicle. By following our guide below, made by our experts here at The Kia Store, you'll be able to keep your Kia Seltos continuously operating at its best.
Checks You Can Do at Home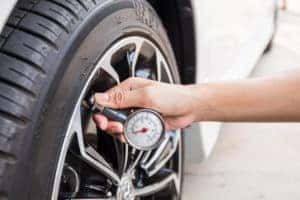 While most of the maintenance your Kia Seltos will need should be handled by our professionally trained technicians, there are some key things you can inspect right in your driveway or garage.
At least once a month, check the pressure in your tires as well as the tread. When your tires are properly inflated and have a good amount of tread, you'll get the most efficient and controlled performance out of your Seltos.
If you notice the tires wearing unevenly or you think you may have a leak, bring your Kia by our service center. Our technicians can help see if they need to be repaired, replaced, or just rotated. You can also check various fluid levels to make sure you always have enough. This includes your windshield wiper fluid.
Kia Seltos Oil Change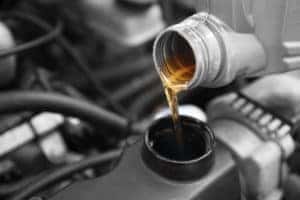 A big aspect that affects your engine's performance is the condition of the oil. Not only does oil help it operate at its most efficient level, but having clean and enough oil in the engine makes sure parts don't become damaged and your Seltos doesn't overheat.
To know when to change your engine oil, refer to your owner's manual to see how often you should get this service done. You can also regularly check your engine oil's condition and level, which takes just a few minutes. It's advised, though, not to drive more than 7,500 miles in between oil changes.
Other Maintenance Recommended for Your Seltos
As you continue to drive around the area in your Kia Seltos, there will be other parts that will need to be replaced as you hit certain mileage intervals. Again, it's best to refer to your specific owner's manual to see exactly when to have these services done. But for reference, here's what's recommended for most Kia vehicles:
| | |
| --- | --- |
| Part | When to Replace |
| Climate Control Air Filter | 7,500 miles |
| Spark Plugs | 97,500 miles |
| Engine Coolant | 120,000 miles (then every 30,000 miles) |
Along with replacing the engine oil and filter, and the air filter, as well as rotating your tires, you'll also want to have a variety of components and systems inspected at least once every 7,500 miles.
This includes checking the exhaust system, drive shafts and boots, suspension, and fuel lines. You'll also want to have the entire braking system inspected to make sure the brake pads are in good condition, there's no air in the lines, connections are good, and your Seltos has enough brake fluid.
Schedule to Have Your Kia Seltos Serviced at Our Dealership
Whenever your Kia Seltos is due for routine maintenance, you can come by our service center and let our certified technicians quickly get your oil changed, brakes inspected, or any other services your Kia is due for.
Give us a call today at The Kia Store or schedule an appointment online and let us help keep your Seltos performing at its best when driving around Louisville and Elizabethtown, KY, and Clarksville, IN!