Kia Telluride Maintenance Schedule

While driving your Kia Telluride, you'll notice how well controlled and how smoothly it handles the streets of Louisville and the highways around Elizabethtown, Kentucky, and Clarksville, Indiana. In order to continue to enjoy that top-notch performance, you'll want to make sure you stay on schedule for all the routine maintenance your Telluride will need.
By having old fluids changed, worn parts replaced, and systems regularly inspected, you're able to keep your Kia Telluride in top shape for many years of fun and safe driving in your SUV. When should you schedule to have these services done? Follow our Kia Telluride maintenance schedule and bring your Kia SUV by our service center at The Kia Store whenever you're due for maintenance.
7,500 Miles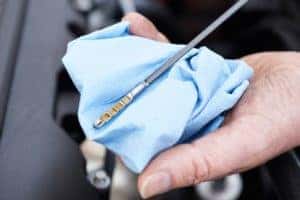 Once a year, or every 7,500 miles, you'll need to have your vehicle serviced for a few routine replacements and checks. This includes having your engine oil and oil filter changed. The climate control air filter also will need to be changed.
Along with having these things changed, make sure to have the various systems and components of your vehicle inspected, specifically the:
Battery
Brake Lines, Hoses, and Connections
Brake Discs and Pads
Exhaust System
Suspension Ball Joints and Mounting Bolts
You'll also want to have your tire pressure checked as well as the tread wear of each tire.
15,000 Miles
Every 15,000 miles, or at least every other year, additional parts and systems will need to be checked. This includes the following:
Vapor Hose and Fuel Filler Cap
Fuel Lines, Hoses, and Connections
Fuel Tank Air Filter
Drive Shaft and Boots
Other Services Needed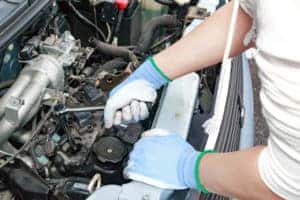 Later in the life of your Telluride, there will be other services you'll need to have done as well. Every 30,000 miles, you should have the cooling system inspected. If you drive a Kia Telluride equipped with AWD, the rear axle oil and transfer case oil will need to be checked every 37,500 miles.
Every 60,000 miles, you'll want the valve clearance inspected to make sure there isn't any excessive noise or engine vibration. In addition to these inspections, other parts will need to be replaced later down the line.
The spark plugs should be replaced once your odometer hits 97,500 miles. Then once you've driven 120,000 miles, the engine coolant will also need to be changed. After that, the coolant will need to be replaced every 30,000 miles.
Due for Service?
Getting close to hitting one of these intervals? Drivers in Louisville and Elizabethtown, KY, and Clarksville, IN, can bring their Kia Telluride by our service center to get all the maintenance needed done.
Just stop by for our Express Service to have our trained technicians quickly get fluids replaced and systems inspected. With this service, we'll have your Kia SUV all tuned up and back to you in no time. Schedule an appointment with us today at The Kia Store and keep your Telluride performing at its best!