2018 Kia Optima Technology Features
If you're looking for a new sedan to take around the streets of Louisville, Elizabethtown, and Clarksville, make sure you find one with some of the best new technology features. Automotive tech can fundamentally change your driving experience, and Kia technology features have been especially impressive lately. One of the best examples of automotive tech can be found with the 2018 Kia Optima. You'll find some of the latest technology inside the Optima, including some additions you may not have expected. Learn all about the 2018 Kia Optima, and discover whether its technology has what it takes to meet your standards.
Interior Technology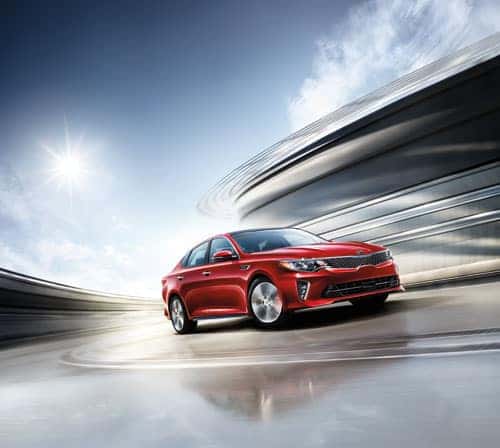 Some of the best technology available can be found inside the Optima. You'll find a high-definition touchscreen interface in the middle of your command center from which you can access your infotainment system. Powered by UVO, the Optima's infotainment system is quite advanced, offering Apple CarPlay™ and Android Auto™ connectivity. You'll also find a high-quality sound system inside. The Harman Kardon® QuantumLogic™ sound system offers incredible quality with its 7.1 channel surround sound through 10 speakers at 630 watts. You can even enjoy the added benefit of Clari-Fi™ audio restoration no matter what you're listening to.
Safety Technology
With the Kia Drive Wise system, you can drive with peace of mind, knowing your ride's tech is working to keep you out of accidents. Blind Spot Detection and Lane Change Assist come standard in all Optima models, so you don't even have to upgrade to a higher-level package to enjoy those benefits. Additionally, the Optima offers Autonomous Emergency Braking, which can literally be life-saving. Should a collision risk be detected, your Optima can apply the brakes for you to avoid or at least limit the damage of a crash. While helpful, it's important to remember that systems like this can never replace your own reaction time.
Hybrid Technology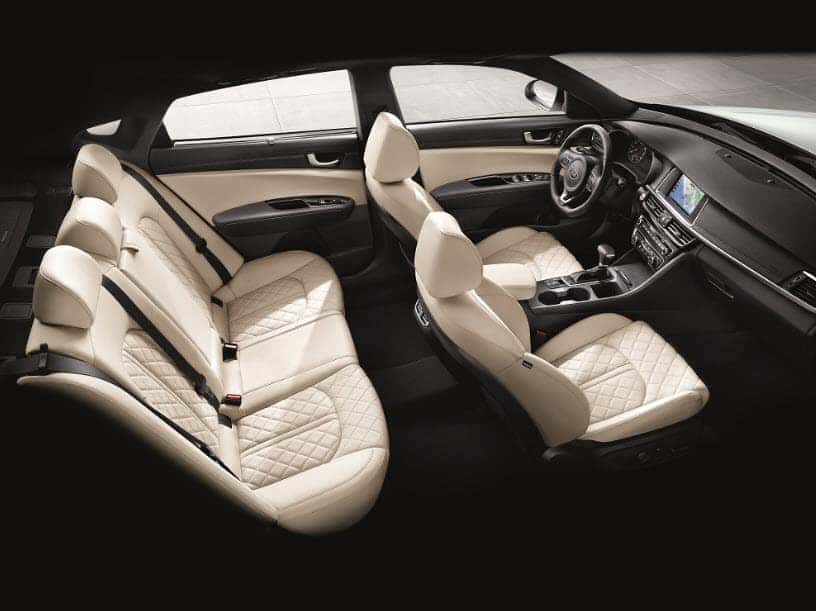 Some of the best available Kia technology features can be found under the hood. Equip the Optima with one of the hybrid engines, and engineering technology can have you saving more than ever at the pump. Available in standard hybrid and plug-in hybrid models, you can enjoy the benefit of a partly electric engine powering your journey without burning a drop of gas. The hybrid engine is a 2-liter 4-cylinder that produces a surprising 270 lb-ft of torque despite having a major electric motor component. If you opt for the plug-in version, you can even enjoy EV mode, which ensures that all operation of your vehicle is electricity-powered.
Schedule Your Test Drive at The Kia Store
This is just a taste of all the technology and additional features you'll find with the 2018 Kia Optima. To discover more, it's best to experience this stunning sedan for yourself. If you live in the Clarksville, Louisville, and Elizabethtown areas, you can do exactly that at The Kia Store. Our friendly team is more than happy to show off every inch of this sedan for you. Contact us to schedule your test drive today!