2018 Kia Optima vs Honda Accord
If you're in the market for a solid midsized sedan, you're looking at a crowded playing field. It's a tough choice to make and just about every driver across the Louisville, KY, area, from Elizabethtown to Clarksville, IN, has their favorite car. There are, however, a number of sedans that constantly come up as leaders in the class, and two of these are the Honda Accord and the Kia Optima.
Both are the flagship vehicles of their respective companies, and both offer great options for the sedan driver. They offer reliability, solid technology, and equally solid design, but which one wins in a direct battle? Let's look at a direct, head-to-head comparison of the 2018 Kia Optima vs. the new Honda Accord and learn where you can go for a test drive of the winning sedan.
2018 Kia Optima vs Honda Accord
The Honda Accord hits showrooms this year with a brand-new design and it runs laps around most cars in the segment, but it can't match what the new 2018 Kia Optima has to offer. In the Optima you can get features like dual front touchscreens, parking assist technology, and heated mirrors, all of which are not available at comparable levels of the Accord.
Passenger Space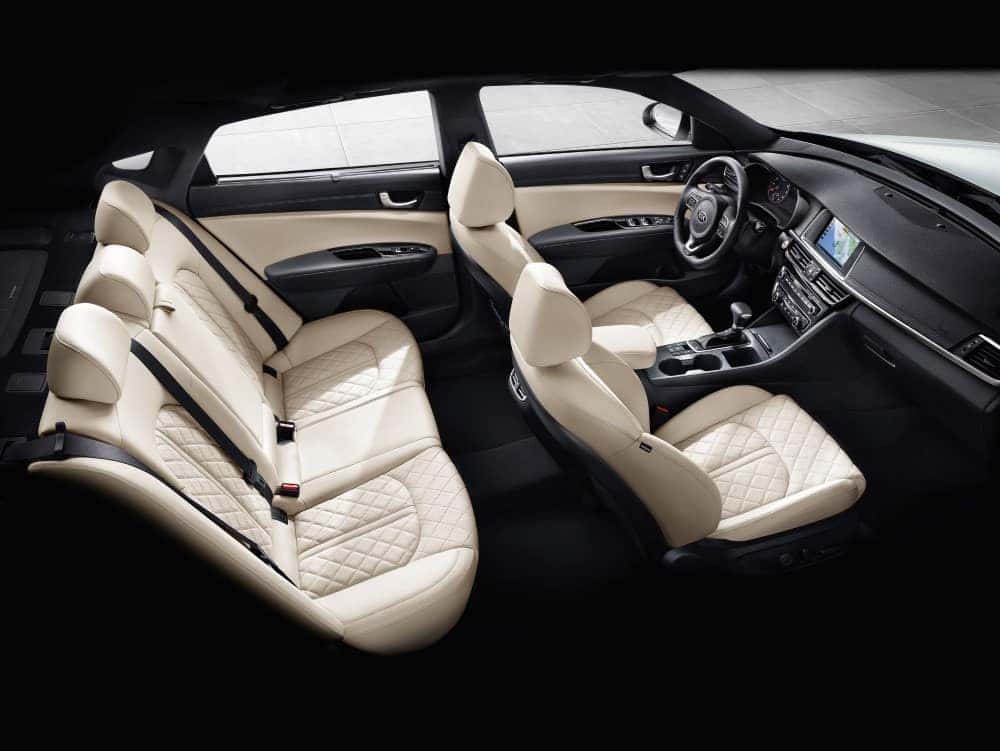 Both cars offer enough room for adults to sit comfortably, but again, the Optima takes it to a level that Honda simply can't approach. In the new Accord, you'll get 42.3 inches of legroom up front, and 37.3 inches of headroom for back seat passengers. In the Optima, on the other hand, you'll get 45.5 inches of legroom with 37.8 inches of rear headroom, more room for taller adults to sit comfortably.
Hybrid Engine Options
Of course, fewer stops at the gas station are always welcome, and the Optima has you covered here in ways the Accord can't dream of matching. That's because the Optima is available in hybrid and plug-in hybrid configurations. There's not a single hybrid option available in the Honda Accord. These options can deliver an EPA-estimated fuel economy of 43 MPG highway for the plug-in, and 46 MPG highway for the regular hybrid.1
Infotainment Technology
The Kia Optima takes things up a notch yet again when it comes to infotainment technology. At the very base level, you get full Android Auto™ and Apple CarPlay™ smartphone integration technology, where you'll need to step it up to the second trim level to get this in the Honda. The Honda also only comes with four speakers at the base level as compared to the six speakers available in the Kia. Finally, the Optima gives you satellite radio and HD Radio™ at the entry level, features the Accord doesn't offer.
Warranty Coverage
Looking for long-term warranty coverage? Go with the Kia Optima. It nets you a 5-year, 60,000-mile full warranty and a 10-year, 100,000-mile powertrain warranty as opposed to the Accord. Honda only gives you a 3-year, 36,000-mile full warranty and a 5-year, 60,000-mile powertrain coverage.
Drive the Optima at The Kia Store
If you're in the Louisville region between Elizabethtown and Clarksville, IN, you can see the 2018 Kia Optima for yourself at the Kia Store. Contact us today to schedule a test drive online!
1 Based on EPA estimates. Actual mileage will vary with options, driving conditions, driving habits and your vehicle's condition.