2019 Kia Sorento Technology
What's your favorite part of getting behind the wheel of a new car? Some people love the roar of the engine, while others prefer to sink comfortably into their high-quality seats. If you're more of a fan of automotive technology, however, the latest models have some of the best—especially if you're looking at crossovers. Crossovers have rapidly become one of the most popular classes of car on the market, so you'll have plenty to choose from. If you're looking for advanced technology, however, the 2019 Kia Sorento tends to stand out. Learn more about the 2019 Kia Sorento technology, and discover whether it has the advanced features you've been looking for.
Infotainment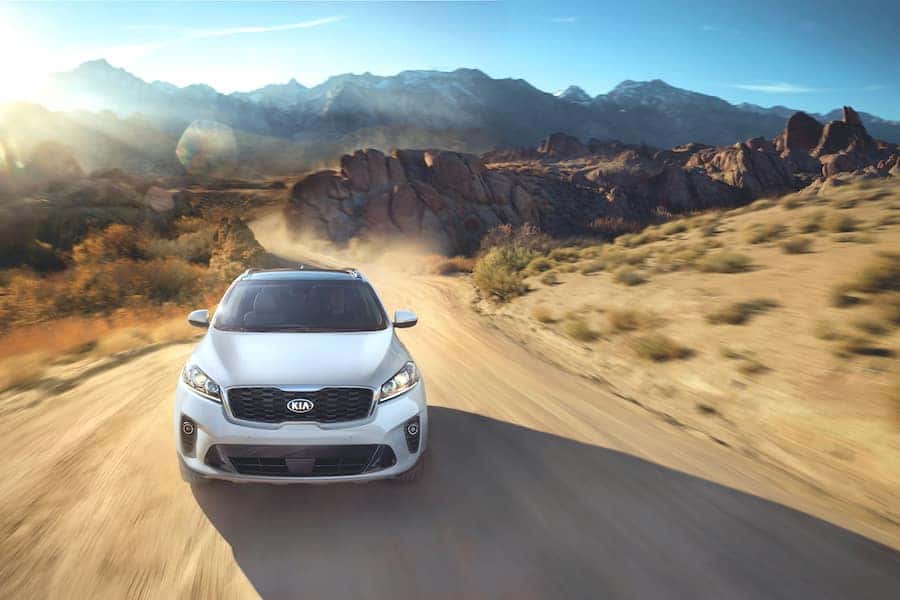 When you step inside the Sorento, one of the first things you'll probably notice is the innovative infotainment system. You can easily take advantage of everything your system has to offer, thanks to its Apple CarPlay™ and Android Auto™ connectivity. With these systems, you can connect your smartphone to your Sorento and access all your favorite apps for calling, messaging, music, and navigation. Your music will be particularly enjoyable because of the available Clari-Fi™ and Harman Kardon® Surround Audio System. With this, you can enjoy studio-quality sound every time you're behind the wheel. It comes with 10 high-quality speakers that were strategically placed to take advantage of the natural acoustics of the cabin.
UVO
With UVO at your side, you have more control over your ride than ever before. UVO eServices offer innovative features that make your driving experience easy and carefree, like its navigation feature. This allows you to locate points of interest and even provides turn-by-turn directions to help you reach them. You can also use this system to schedule maintenance or run a diagnostic check on your Sorento. Additionally, you can use UVO to monitor your Sorento even when you're not in it. This helps you to keep limits on speed and curfew if you loan your Kia to your teenager, for example. In fact, everything about the UVO system can be accessed remotely from your smartphone or computer.
Safety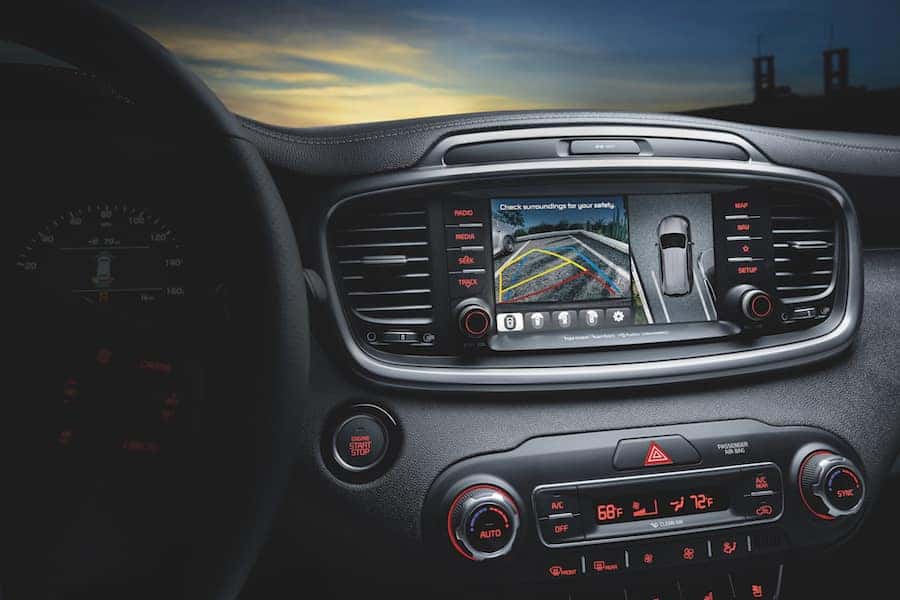 While the integrated technology is great at making your ride more exciting, it also works to make everything safer. With this crossover, you'll find a multitude of driver assistance features that can help prevent you from ever getting into an accident in the first place. Blind Spot Monitoring is especially helpful, as it's constantly keeping an eye on areas you wouldn't normally be able to see. Arguably, the most important driver assistance system is the Forward Collision Warning. It constantly scans the road in front of you for obstacles like vehicles and pedestrians, and it will alert you should an imminent collision be detected. Should you fail to hit the brakes in time, this system can even apply the brakes for you to mitigate the damage or possibly avoid the collision altogether.
Test Drive the 2019 Kia Sorento
While the 2019 Kia Sorento technology features are vast, they're just a small aspect of everything this crossover can offer. To learn more, head to The Kia Store to experience it yourself. You won't find a better dealership experience in the Clarksville, Louisville, and Elizabethtown areas, so don't hesitate to stop by. Schedule your test drive today!