Best Craft Distilleries near Louisville KY

Kentucky is home to some tasty bourbon. Considering the amount of distilleries throughout the state, there's a variety of flavors and styles coming out of the Bluegrass State. However, since there's a lot of local flavors, it helps to know which ones are the best. When you're in the mood to get your liquor right from the source, here's the best small distilleries near Louisville to check out!
Angel's Envy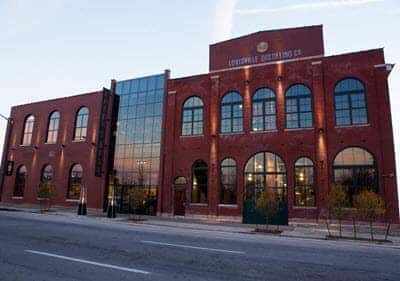 The bourbon that's carefully crafted and distilled at Angel's Envy has earned some recent accolades, and has even cemented its place on some "Top Bourbon" lists. You can actually visit and watch the 200 years of skills and practices that go into every bottle. They offer several styles of bourbon, with port finished, rum finished, and even cask strength. The distillers at Angel's Envy know that what goes into the cask is just as important as the cask itself. we create hand-finished spirits that aren't afraid to improve on the classic tradition.
Inspired by legendary Master Distiller Lincoln Henderson's lifetime spent crafting fine spirits, Angel's Envy is their masterpiece. When Lincoln Henderson came out of retirement to create Angel's Envy, it was to collaborate with his son, Wes, on a bourbon finished in Port barrels. Wes Henderson the Co-Founder and Chief innovation Officer and his son Kyle Henderson, Production Manager are much involved in the Angel's Envy Brand.
There's no better place for ANGEL'S ENVY® to continue their story than in the heart of Louisville.  On July 9th in 2013, three generations of Henderson's came together to break ground on the new distillery. It was one of Lincoln Henderson's final events with Angel's Envy, and they're proud that he was able to help usher in the next chapter of the brand. It meant a great deal to Lincoln, seeing his life's work culminate in such a significant endeavor
Get an insider's look at Angel's Envy's new distillery on Main Street, Louisville. This guided tour will begin in our reception area, continuing into the heart of our distilling operation. Once there, visitors will experience a fully operational urban distillery unlike any otherStop in for some samples, tour the beautiful facilities, or even host a party or event at the distillery!
Kentucky Peerless Distilling Company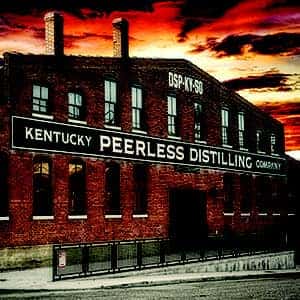 Since 1889, Kentucky Peerless Distilling Company has been crafting tasty and expertly distilled whiskey, bourbon, and rye. Today, the current craftsmen pay tribute to the generations of distillers who have crafted brown liquor for their community. You can easily drop by to take a tour of the facility, sample some of their classic creations, or even stock up on merch to show that you support your local businesses! They offer several iconic spirits, so whether you're seeking out the Peerless Straight Rye Whiskey or something from their Single Barrel Selections, you've got plenty of options to choose from!
Rabbit Hole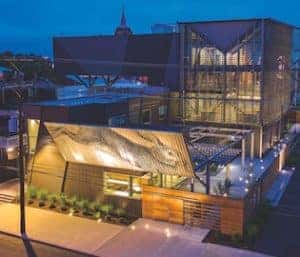 When it comes to sampling local whiskey and bourbon, you won't mind falling down the Rabbit Hole. This local distillery has an interesting story about love and whiskey, where Kaveh and Heather met and fell in love and decided to share their love of bourbon. Moving from Chicago to Louisville, they decided that it would only be right to start their whiskey and bourbon distillery at the birthplace of this beloved brown liquor. You can drop in and tour their facility, or sample some of their whiskey, rye, sherry barrel-aged bourbon, or even their London dry gin!
The Louisville area is home to some great distilleries that craft some of the finest spirits around. Why not take a tour and sample some of the local flavors that has put Kentucky in the spotlight for generations with the classic bourbons and other liquor varieties? Your taste buds are waiting!