The Best Food Trucks in Louisville KY
While there's plenty of great eateries and restaurants in Louisville, being stuck on a wait list is never fun, especially during the weekends when the hotspots get crowded. Instead, Louisville has a pretty great food truck scene popping up that offers a steady competition to some of the top-rated restaurants in town. To help you get started, here's a list of the best food trucks in Louisville for you to try!
Hi-Five Doughnuts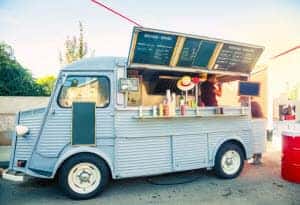 Whether it's early in the morning and you're heading to work, or it's the afternoon and you've got a hankering for something sweet and savory, you may want to check out Hi-Five Doughnuts. These aren't your run-of-the-mill donuts, either, because they incorporate a variety of interesting ingredients to craft unique and delicious flavors. They have plenty of options, including cereal-topped doughnuts, doughnuts with bacon, melted candy bars, and fresh fruit, as well as endless toppings that you can choose. Drop by during any time of the day at Hi-Five Doughnuts!
SnoWhat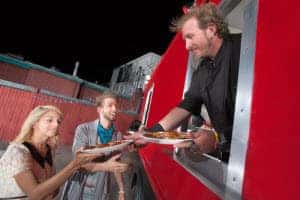 Whether it's particularly hot out, or you're in the mood for a tasty frozen treat, you may want to drop by SnoWhat and grab a snow cone! They've got plenty of options for you to choose to help you get into the right summer mindset. Whether you're looking for something fruity, savory, or a little bit of both, you can easily find the right flavor. They even blend fresh fruits and ingredients into their unique and satisfying flavors. You can book SnoWhat the next time you're having a party or event, so all your guests can appreciate the tasty and refreshing flavors!
V-Grits
If you're a vegetarian or vegan, you probably assume that food trucks are off-limits given your strict diet. However, that's not necessarily true, because V-Grits is a vegan food truck right in Louisville! They offer plenty of tasty and fresh options for you to consider that cover a lot of styles of cuisine. Whether you're interested in BBQ Jackfruit, vegan Chicken & Waffles, or even a Burger, there are plenty of items on the menu that will pique your interests. Stick to your meat-free diet or try something new at V-Grits!
When you're looking for food on the go, avoid the reservation list and long lines in the drive-thru, and simply head to any of these great food trucks in Louisville to sample some of the amazing flavors!