Car Dealership Jeffersontown, KY

---
---
When you're cruising through the Bluegrass State, you'll notice that we love our cuisine, our horses, and our college sports. What better way to experience for yourself than with a new Kia car to chauffeur you around? The Kia Store is a car dealership near Jeffersontown, KY, and we proudly offer every model you're interested in calling yours.
Ready to get started with our virtual tour? Let's begin!
Feel the Need for Speed with Our Extensive Inventory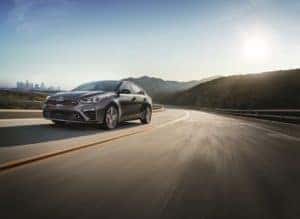 No matter what type of car you're looking for, we have the selections you're curious about. For example, we have plenty of certified pre-owned Kia vehicles. We're happy to showcase our extensive inventory that covers an array of body styles, features, exterior colors, and varying mileage on certified pre-owned Kia cars.
The Kia Rio is a standout sedan for those drivers who are needing an everyday driver that gets the job done—with some nice bells and whistles, too. A bit bulkier in its design, the Kia Forte is another model that's made to be compact yet delivers an exhilarating level of performance right off the bat.
Our sales staff will work with you at our dealership to narrow down your search. Our team of associates are trained in the nooks and crannies of our selections—so ask away! Any question you have, our sales staff can answer. After all, it's why we're here!
Chat One-on-One with the Finance Center
After our sales staff has worked with you to locate the Kia vehicle you're happy with, our finance department will take over to get you squared away. Here, each of our associates will diligently work with you for a personal financial experience at our dealership.
We understand that each situation is different. That's why, when you're working with us, your circumstances are always our top priority. We work with local banks and lenders in order to keep the business local. We're also happy to provide you with additional resources, like our revolving finance specials, to better assist you.
If you wish to get started on the finance application from the comfort of your home, you can do so by completing our online application!
Take Your Kia Car to Our Service Center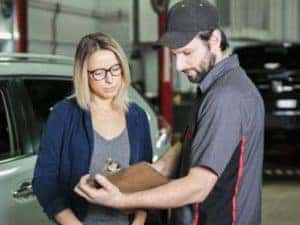 Our on-site service center near Jeffersontown uses friendly faces and cutting-edge technology to deliver an exceptional experience. We understand the importance of driving a Kia vehicle to the best of its ability, and we make it our goal to give you back your car in its best possible condition.
Let us know what kind of work you're needing completed. We manage everything from routine maintenance to automotive repair. Things like oil changes, tire rotations, and air filter replacements are a breeze—as are our transmission and brake repairs. Whatever it is you need, we'll get it done.
If you think you're needing to take your car to our service center, use our online appointment scheduler to get started.
Bask in the Southern Comfort of Jeffersontown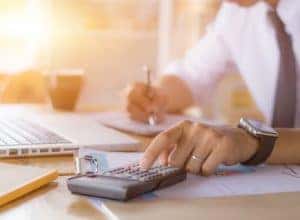 A part of Jefferson County, the state's largest county, Jeffersontown is home to just over 26,000. We're conveniently located outside of Louisville, and our personality is as large as the areas around us! Our eateries are mouth-watering, our entertainment palpable, and our nature unforgettable.
Feeling adventurous? Try out Bluegrass Karting and Events. This eye-catching complex offers go-karts, axe throwing, and even an appropriately titled rage room. Smash away to your heart's content using a wooden baseball bat as your weapon. Are you up for the challenge?
Head on Down to Our Kia Dealership
There's no better feeling than connecting with the vehicle you've fallen in love with. The Kia Store makes it our mission to pair you with a model at our Kia car dealership near Jeffersontown. Whatever it is you're looking for, we'll help you find it. If you're interested in getting started with a test drive, contact us today online or over the phone!