Certified Pre-Owned Kia near Elizabethtown KY

Finding a new car should be an exciting process. Kia continues to stand out as one of the premium makes available, and you don't even have to buy new to enjoy some of the best features Kia vehicles have to offer.
With Certified Pre-Owned Kia vehicles, you can enjoy the performance of a new Kia without the price tag. If you're looking to get your hands on a Kia vehicle like this yourself, you can stop by our Certified pre-owned Kia dealership near Elizabethtown, KY. Here at The Kia Store, we're always happy to help by offering up our exceptional customer service and expansive inventory.
Why You Need a Certified Pre-Owned Kia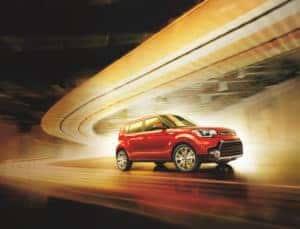 Certified pre-owned, or CPO, models offer you the best of both worlds. They perform just like new, but they're considerably more affordable than a brand-new Kia car. Certified pre-owned Kia vehicles aren't going to be old or have excessive miles on them, and they depreciate much slower than a brand-new Kia car.
You'll also find that most Certified pre-owned Kia vehicles are still under manufacturer warranty, which means more potential savings should your Kia car need repairs or service. Each CPO Kia on our lot has been personally inspected by one of our expert technicians. These Kia experts know how these Kia vehicles work inside and out, so you can be sure it received a thorough inspection. Since they each come in excellent shape, you'll have fun driving your Certified pre-owned Kia for years!
Related Post: Benefits of Buying a Certified Pre-Owned Kia
Certified Pre-Owned Kia Warranty
Along with gaining a Kia vehicle that's in top shape at a great deal, each CPO Kia we have also comes backed with extra coverage. This includes the Certified pre-owned Kia warranty. This Limited Powertrain Warranty will protect you for 10 years/100,000 miles.
Along with the Certified pre-owned Kia warranty, you'll also have the protection of 24-Hour Roadside Assistance. If there's an emergency while out driving around Elizabethtown, this service will be there to help you whether you need a jump-start, are locked out of your Kia vehicle, or ran out of gas.
Plus:
1-Year/12,000 Miles Comprehensive Platinum Coverage
90-Day Subscription to SiriusXM®
Certified Pre-Owned Kia Financing
Here at our Certified pre-owned Kia dealership, we'll help you beyond just finding the car you want. We have a team of experts in our finance center in Elizabethtown, Kentucky, that will work tirelessly to find you a great rate for your CPO Kia. Their goal is to have you leave with a monthly payment that comfortably fits into your budget.
We can even help if you're looking to sell the car you're currently driving before getting behind the wheel of a Certified pre-owned Kia. With our Value Your Trade tool, you can get see what your vehicle is worth before selling it.
Certified Pre-Owned Kia Maintenance Elizabethtown, KY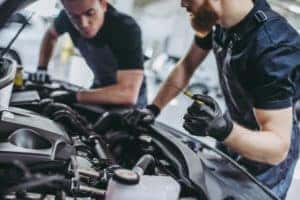 To keep your CPO Kia in the excellent shape it's in, you'll need to make sure you're staying on top of all the routine maintenance the Kia vehicle will need. Luckily with our Kia Express Service™ in Elizabethtown, KY, we can take care of it for you in a quick manner.
All you have to do is pick a time that works in your schedule and stop by to have your Kia car serviced by our expert technicians. They'll be able to change the oil, test your battery, and more in less than an hour. They can even perform a complimentary multi-point inspection, so you stay aware of the overall condition of the different components and systems in your Kia vehicle.
If you're looking to take on a project yourself, we also have a parts center that's well stocked with genuine Kia parts. These parts are specifically designed for your Kia model, so your Kia vehicle continues to operate at its very best. They're also built to last, so you won't need to replace them again anytime soon.
Visit Our Certified Pre-Owned Kia Dealership
If you're looking for a great place to get a Certified pre-owned Kia near Elizabethtown, KY, come visit The Kia Store. Our friendly team looks forward to meeting you and helping you find the Kia that you'll be happy driving for years. Get in touch with us today to learn more about everything we can do for you.