Kia K5 Interior Features

---
When you purchase a Kia vehicle, drivers need to find an interior that makes them feel comfortable and offers a lot of features that make it easy to be productive. After all, when you travel, this is where you will spend most of your time. You want to feel like you have complete control and total entertainment in your ride.
The Kia K5 is a luxury Kia midsize sedan that offers all of this in a sleek package. In this article, we take a closer look at the interior features of the Kia K5. At The Kia Store, we want drivers in the Louisville, Elizabethtown, KY, and Clarksville, IN, areas to hit the road in style.
---
Taking Entertainment to the Max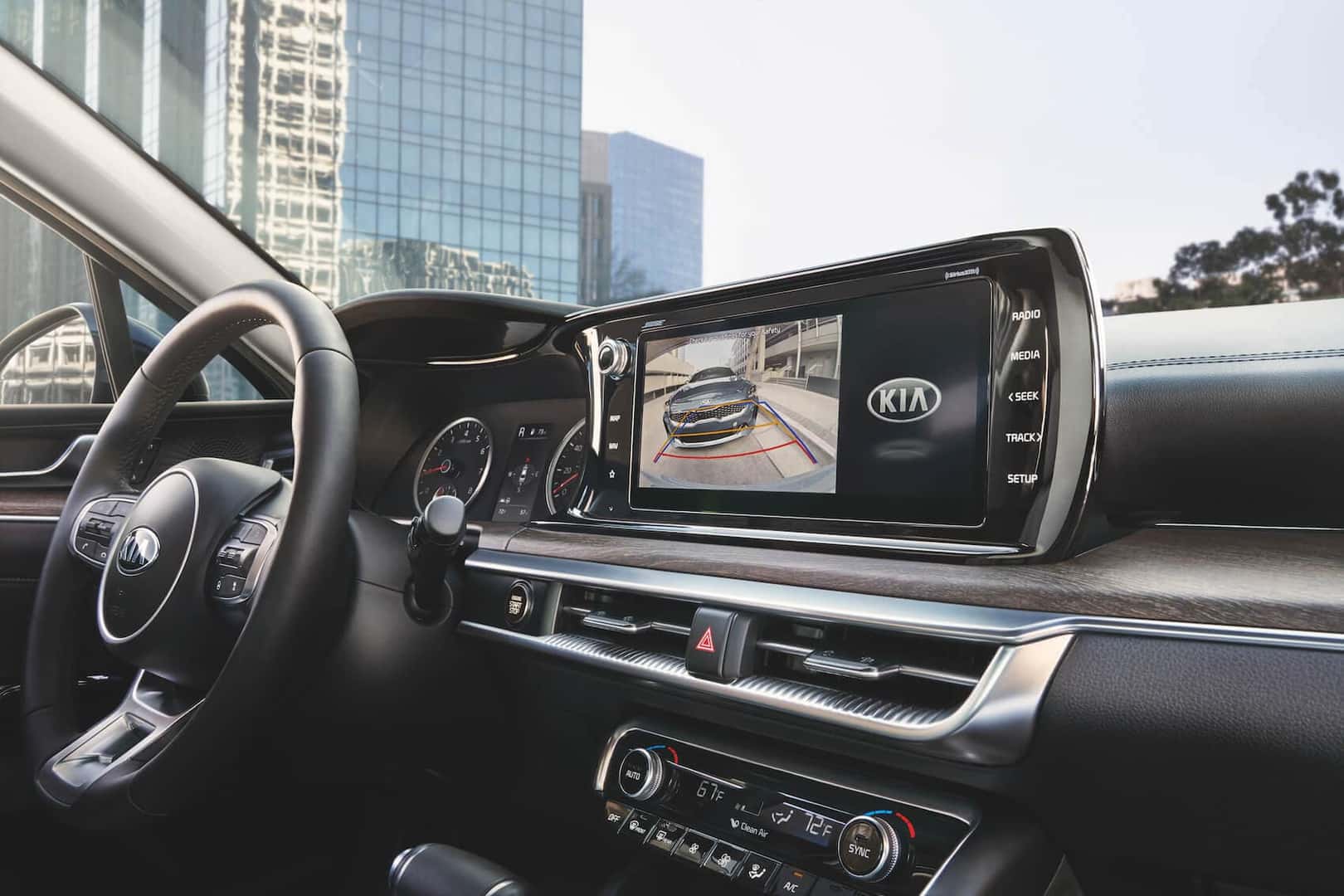 When you get inside your Kia, you want to know you have the resources to be informed and entertained every step of the way. The Kia K5 takes this to the next level with more features than ever before.
Inside the Kia K5, you will find an 8-inch touchscreen and 6-speaker audio system that maximizes your entertainment value. You can easily stay connected with Apple CarPlay® and Android Auto™ compatibility and Bluetooth® wireless technology for hands-free phone calls and audio streaming.
In addition, you can take advantage of multiple USB ports and easy access to functions, like audio, phone, and cruise control, from steering-wheel-mounted controls.
---
Spacious Interior and Comfortable Seating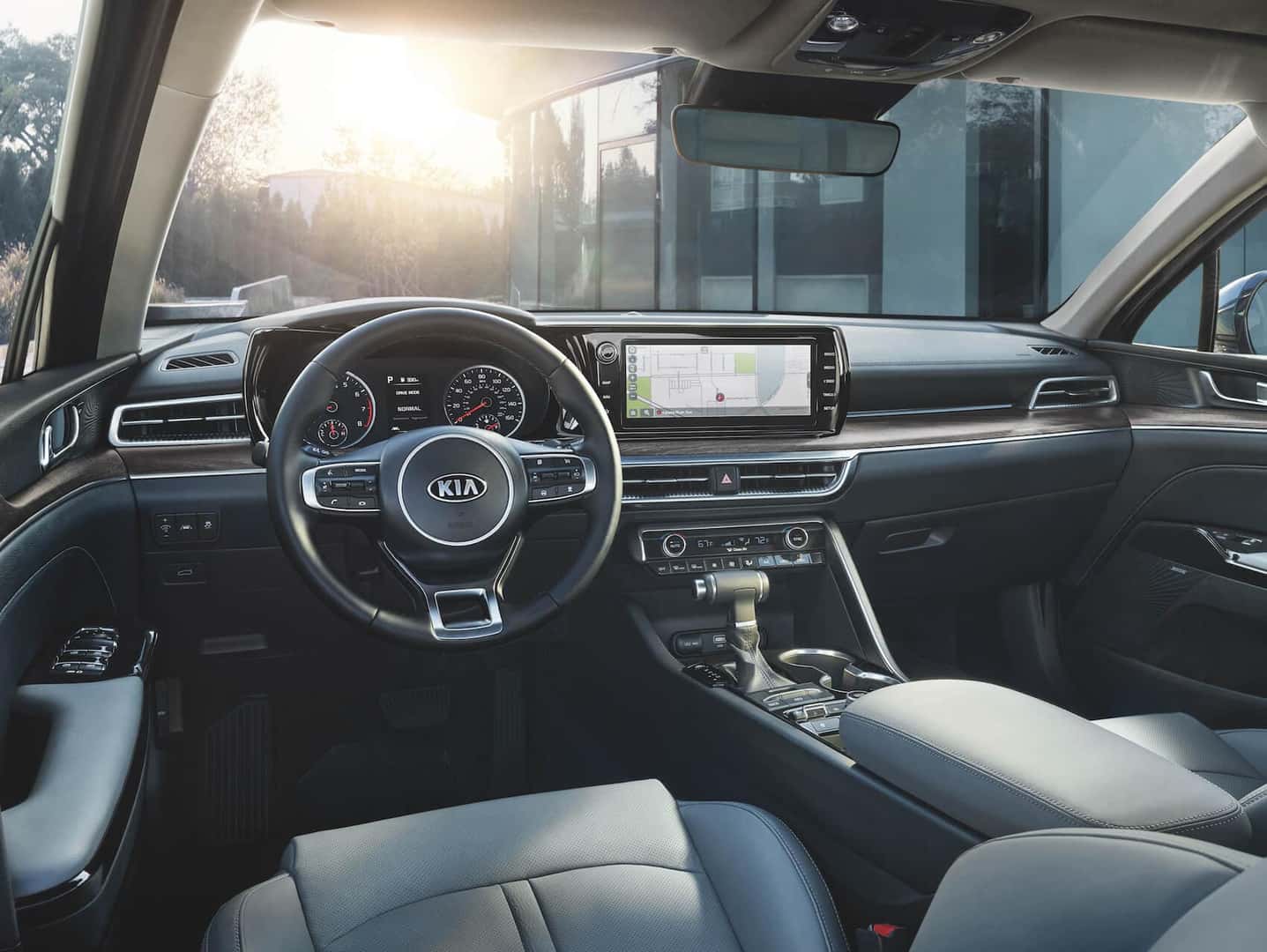 Riding in comfort is certainly important when you are in control and operating your Kia vehicle. However, you also want to ensure that your passengers are comfortable as well.
When you slide into the Kia K5, you immediately notice the comfortable design of the seating with cloth seat trim. It is also easy to move the front seats into the position you need to maximize your comfort with 6-way adjustable capabilities on both the driver and passenger seats.
The Kia K5 has a passenger volume of 105.3 cubic feet. It provides up to40.2 inches of headroom and 46.1 inches of legroom for front passengers. For rear passengers, they'll get 37.8 inches of headroom and 35.2 inches of legroom.
Every passenger gets the space they need for complete comfort, but especially in the driver's seat. This is where you need the space to operate with confidence knowing everything is within reach and easy to access without much effort.
---
Plenty of Cargo Space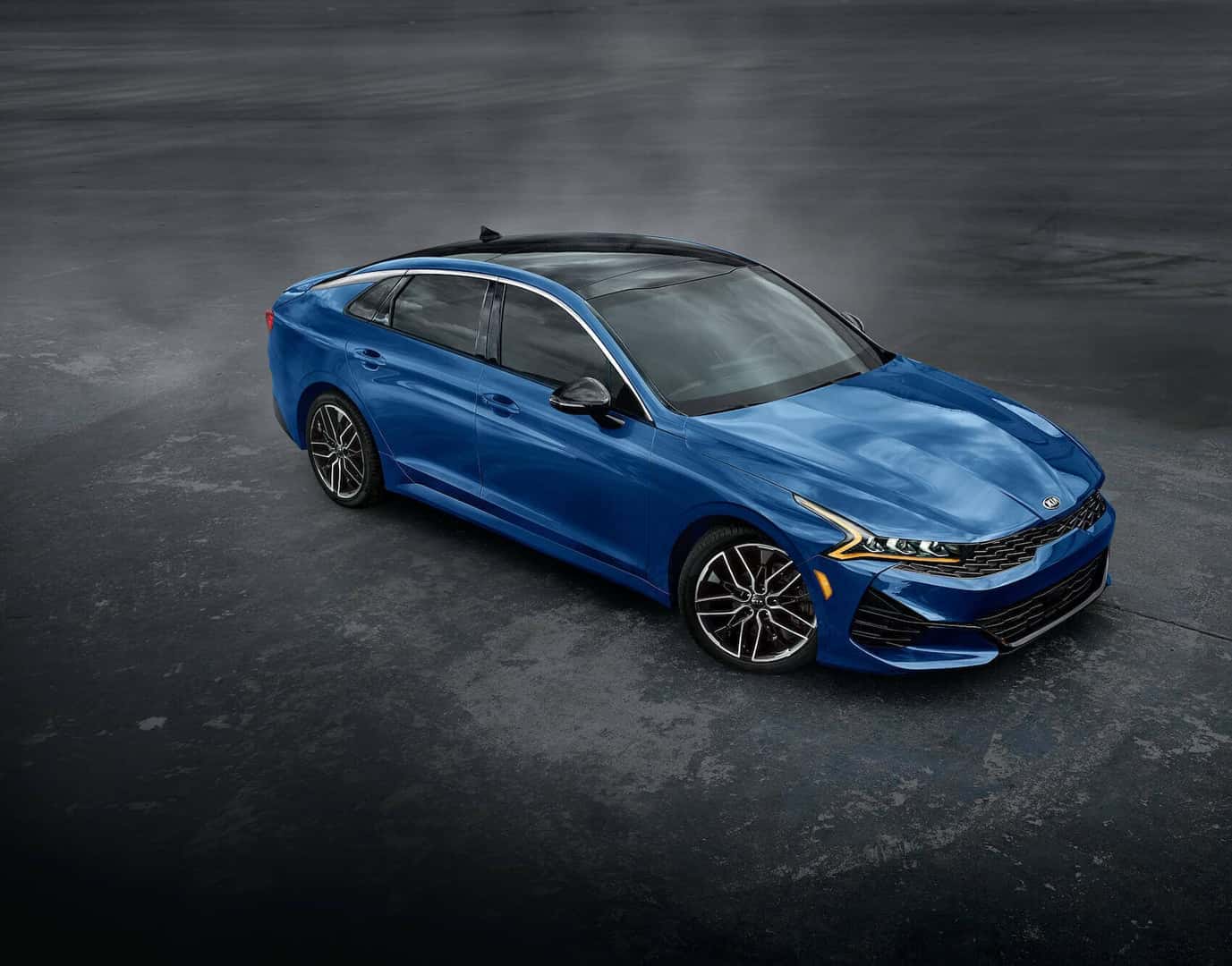 You may think of a Kia midsize sedan for its interior space and efficient function. To look at it, you may not think there is a lot of cargo space available to pack everything you need for your travels.
Opening up the trunk of the 2021 Kia K5 will certainly surprise you. This spacious trunk provides a maximum cargo capacity of 16 cubic feet. In this space, you'll have room for everything you need, from groceries to luggage and everything in between. Make your travels easier with plenty of room to take the items most important and essential to your trip with you.
---
Schedule a Test Drive Today
A Kia vehicle has a lot to offer drivers when it comes to comfort and interior features. You will definitely want to take a closer look and see for yourself what the new Kia K5 has to offer.
Visit us today at The Kia Store and schedule a test drive to not only experience the way this Kia rides, but the features inside as well. We want to help get you on the road in Louisville and Elizabethtown, Kentucky, and Clarksville, Indiana, today.
---