---
Your schedules have lined up and the day's arrived: It's time to head out with your girlfriends for a fun shopping trip around Louisville and Elizabethtown, Kentucky. Good thing you can head out in a shiny new daily driver.
But which ride do you think will do the job?
When we compare the Kia K5 vs. the Honda Accord, we find that both sets of wheels have plenty of panache. But only one has the right stuff to keep up with your commutes near Clarksville, Indiana. Keep reading or visit us at the Kia Store to get a feel for your next model!
---
Start Your Engines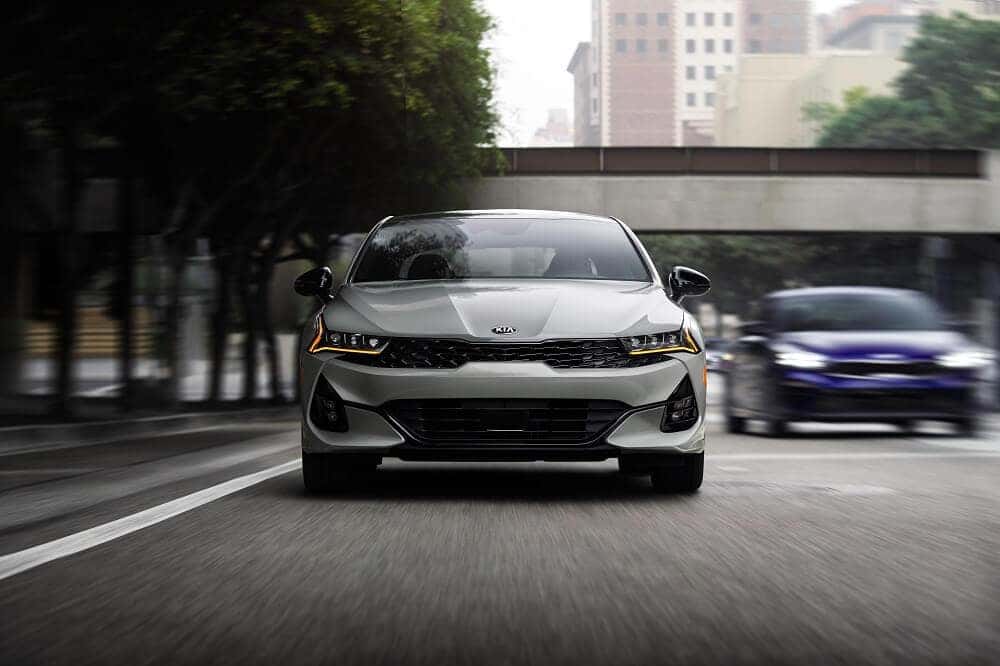 When you're headed out for a day of shopping at Peddlers Mall, you need a model full of charisma to get you through traffic. With two Kia engines and three Honda engines to choose from, you not only have plenty of strength but also plenty of variety.
The standard 1.6L turbocharged 4-cylinder engine in the K5 gives you 180 horsepower and 195 lb-ft of torque. By comparison, Honda's base 1.5L turbocharged 4-cylinder engine has 192 horsepower and 192 lb-ft of torque.
However, neither of the other two Honda engines (neither the 2.0L turbocharged 4-cylinder engine with 252 horsepower nor the hybrid engine with 212 horsepower) can hold a candle to the Kia sedan's top engine.
If you want to go fast, consider the staggering power of the optional 2.5L turbocharged 4-cylinder engine in the Kia K5. It churns out 290 horsepower and 311 lb-ft of torque.
Power like that isn't experienced every day in a street model. Consider causing a stir with the extra power you can get from Kia.
---