Kia Lease Deals Mount Washington KY

At The Kia Store, we're proud to provide shoppers in the Mount Washington area with everything they need to get behind the wheel of the perfect vehicle for their needs. One of the ways that we do that is by offering valuable Kia lease deals for a variety of Kia models in our inventory.
On this page, you'll find more information about our valuable lease deals, the benefits of leasing your next Kia with us, and our expansive Kia vehicle selection. Keep reading to get started!
Related Post: Buying vs Leasing
Our Valuable Kia Lease Specials
At our Kia dealership, we go above and beyond to help each and every shopper find a vehicle that fits their needs as well as a payment plan that they feel confident about. That's why we offer Kia lease specials that can help you get behind the wheel of the Kia vehicle that you truly love with the budget that you have to work with.
Each one of our Kia lease deals offers the flexibility you need to put together a personalized payment plan. After you have your next Kia vehicle picked out, you'll get to sit down with one of our friendly finance professionals to work out the details.
Discuss with them how long you'd like to lease your Kia vehicle, how many miles you drive based on your lifestyle, and more. Together, you'll be able to work out a lease for your Kia that fits you like a glove.
The Benefits of Leasing Your Next Kia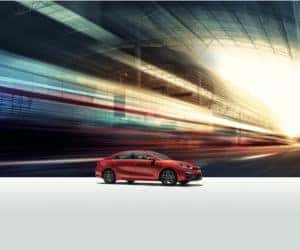 On top of being able to take advantage of our specials, you'll be able to enjoy a variety of other perks. When you decide to lease your next Kia, you'll get to enjoy:
Lower monthly payments on average than buying your next Kia
Lower or no down payment so you can get behind the wheel sooner
Easy end-of-lease options including buying out your Kia or bringing it back
Every one of our Kia lease deals gives you the opportunity to take advantage of these benefits.
Our Expansive Kia Selection
When you shop with us for your next Kia vehicle and Kia lease deal, you'll find an expansive selection of Kia vehicles to choose from. We keep all of the newest and most highly sought-after Kia models in stock including the 2019 Kia Forte, the 2019 Kia Optima, the 2019 Kia Sorento, the 2019 Kia Sportage, and more. With hundreds of new Kia vehicles to choose from, you'll be able to find the perfect Kia vehicle for you.
Ready to Lease Your Next Kia?
As you can see, The Kia Store is the place to go when you're thinking about leasing your next Kia vehicle in Mount Washington, Kentucky. Get the ball rolling on setting up your next Kia lease deal today by browsing our entire Kia inventory right on our website. When you find a Kia that could be the one for you, give us a call to schedule a test drive!