Kia Safety Features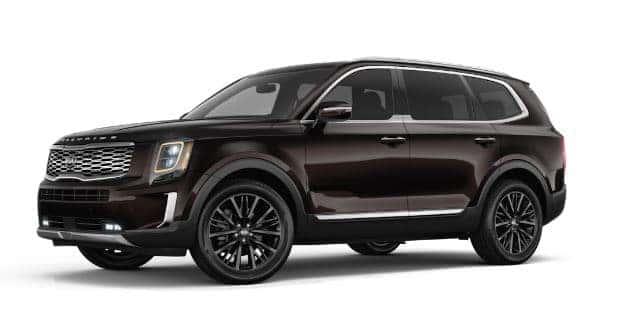 Safety is becoming more of a priority for the auto industry, with more and more brands putting a full effort into improving standard safety equipment and advanced driver aids. At the forefront of this change is Kia, a brand that's continually advancing its safety technology to make the drive safer and more protected.
Drivers in Louisville, Kentucky; Elizabethtown, Kentucky; and Clarksville, Indiana, can find out more about the Kia safety features and ratings by reading through the in-depth safety review below that has been provided for you by the team here at The Kia Store.
Kia Safety Ratings
The National Highway Traffic Safety Administration (NHTSA) and the Insurance Institute for Highway Safety (IIHS) are the two main organizations that perform rigorous safety testing to determine a model's ability to prevent collisions and protect its occupants if one occurs. Both organizations use a rating system for comparison.
As a brand, Kia vehicles consistently perform well in both NHTSA and IIHS safety testing, often earning perfect scores. On top of that, the 2021 Kia K5 has earned the 2021 TOP SAFETY PICK+, the IIHS's coveted award for models that exceed safety expectations.
Other Kia models that performed well in terms of the IIHS's safety ratings include the 2021 Kia Telluride, the 2021 Kia Soul, and the 2021 Kia Forte. All three of these 2021 models have been named an IIHS 2021 TOP SAFETY PICK.
For the NHTSA, the 2021 Kia Seltos has scored some impressive marks. For example, the 2021 Kia Seltos earned a 5-Star Safety Rating for its front driver side frontal crash rating from the NHTSA. The 2021 Kia Seltos earned a 5-Star Safety Rating for its front seat and rear seat side crash ratings from the NHTSA as well.
Quality Safety Features
Kia vehicles come with a complement of safety equipment to provide protection in crash scenarios. Depending on the model, these safety features are either standard or available.
In addition to Kia's award-winning airbag technology and Lane Departure Warning, you'll find the following:
●      Rear-Camera Display
●      Forward Collision Warning
●      Lane Keeping Assist

The Rear-Camera Display is a valuable ally to have, since it provides you with the ability to avoid any objects that might be behind you while you're backing out of a parking spot.
The Forward Collision Warning system utilizes radar mounted to the front of the Kia vehicle. When it detects a potential collision, it gives you audible as well as visual alerts to allow you the opportunity to act accordingly.
The Lane Keeping Assist system has your back as well. This feature is able to employ corrective steering if it notices that you are inadvertently drifting into a neighboring lane.
In addition to all of these is the Driver Attention Warning. It's a unique feature that's available for many models. This feature records and tracks normal driving patterns to determine parameters. If it senses inattentive driving, it can bring this to your attention to allow you to decide if you have come to a good spot to pull over and take a break. If you spend a lot of time on the road, you're sure to agree that this is an essential safety feature to have on your side.
More Quality Safety Features
Blind Spot Detection with Rear Cross Traffic Alert (RCTA) are two more essential features that are available in many Kia vehicles. They work together to monitor spots on your Kia vehicle that have limited visibility, letting you know if anything or anyone may be hidden from your field of vision. The first part of this feature can be quite useful when you're attempting to change lanes. The RCTA is there to let you know when an object has crossed your path behind you while you're backing up.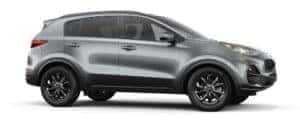 In addition, Smart Cruise Control (SCC) with Stop and Go is a combination of safety and convenience. This feature automatically adjusts your cruise speed to maintain the appropriate following distance from the ride ahead, keeping you in the normal flow of highway traffic. This is helpful to have on crowded highways, since you won't need to make adjustments to your cruise control speed as traffic patterns change. The Stop and Go aspect of the SCC can bring you to a complete stop and back up to speed again, according to the demands of the drive.
LED headlights with Low Beam Assist are useful features to enhance lighting—the headlights help illuminate the road ahead, and the Low Beam Assist helps track your steering angle and speed to improve directional lighting. High Beam Assist automatically dims the headlights when an oncoming ride is approaching and then goes back to the high-beam setting once the model has passed.
There's also the Hill Start Assist Control. This one makes it a lot easier for you to continue up a steep hill after being stopped partway. By continuing to apply the brakes long enough for you to move your foot from the brake pedal to the gas pedal, it prevents you from rolling back down the hill before you can accelerate.
If you have a child in the back seat, the Rear Occupant Alert is able to remind you to retrieve them using audible and visual alerts once you have arrived at your destination. If your youngsters are old enough to get out on their own, the Safe Exit Assist can be a big help. It uses radar to detect when a ride is approaching and prevents passengers from departing until it's safe.
Explore Kia Safety
Kia safety technology is some of the most impressive on the market, giving drivers the added peace of mind of knowing that they have additional protection and awareness every time they pull out on the road.
Drivers in Louisville, KY; Clarksville, IN; and Elizabethtown, KY, can find out more about the Kia safety features and technology by visiting The Kia Store. Call or stop by today for