Kia Sorento Maintenance Schedule

If you want to keep your Kia Sorento running well, it's vital to keep up with its schedule of ongoing routine maintenance. When you bring your set of wheels to the team of experts here at The Kia Store, not only will you get your oil changed and tires rotated, but you'll also get maintenance completed at the right intervals. Ultimately, you can be confident that you'll be receiving the full services you need.
You'll even get a full inspection that will cover every aspect of your Kia vehicle to be sure that it keeps running just like it did when it was new. If you live or work near Louisville, Kentucky; Elizabethtown, Kentucky; or Clarksville, Indiana, continue reading to check out the general Kia Sorento maintenance schedule, and learn where you can go to make an appointment to get yours serviced today.
---
Sorento Maintenance Schedule Intervals
The first question people tend to ask regarding their maintenance schedule is: "How often should I take it in to be serviced?" Your Kia Sorento is designed to get regular service every 7,500 miles. That is, at 7,500; 15,000; 22,500; 30,000; 37,500; 45,000; 52,500; 60,000; 67,500; 75,000 and so on. It's recommended that, at each regular interval, you should stop into our dealership to have a specific set of maintenance items performed.
---
What Will Be Done at Each Service Interval?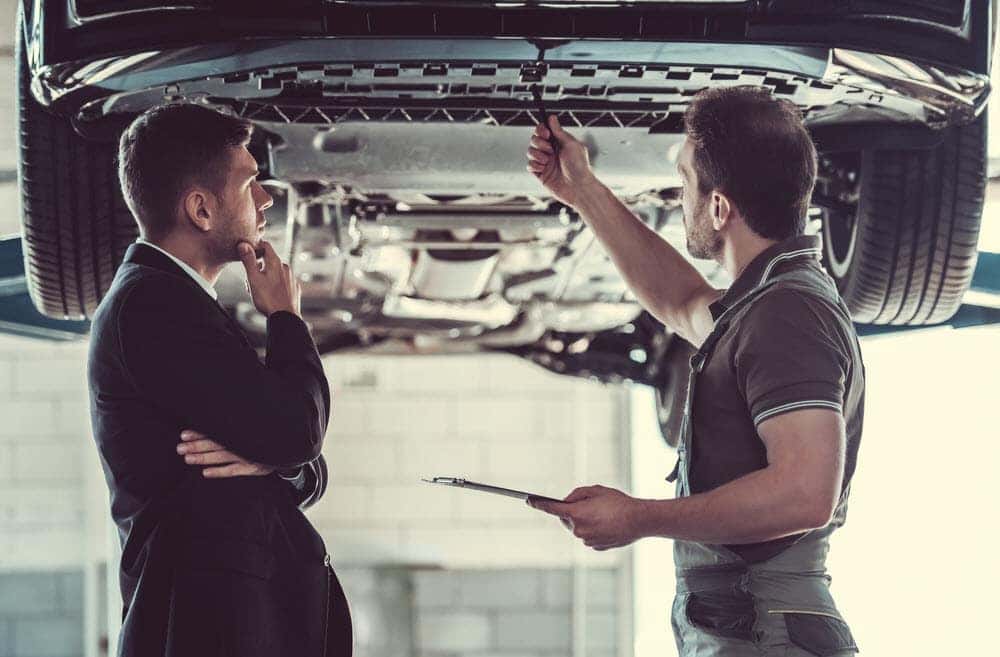 There are certain basic tasks that will need to be completed each time you bring your Kia vehicle in to have it serviced. Of course, the centerpiece of your maintenance is going to be the oil change. You'll also get a new oil filter every time you visit. Next, your tires will be checked and rotated in order to promote even wear and tear for the sake of longevity. If necessary, an alignment can be performed as well. You will also receive new cabin and engine air filters.
On top of all of this, the technicians will inspect your brakes and brake system, transmission system, including fluid levels, coolant system, and fluid, and all hoses, belts, and lines. Your fuel tank and fuel filter will be checked, as will the mechanical and electronic parts of your Kia vehicle, from your headlights to your axle.
Finally, the technician will inspect and tighten the chassis and body nuts and bolts, and will provide your mode of transportation with a thorough once-over to check for leaks and cracks. It's a thorough and complete inspection that's necessary to make sure that everything on your on-road companion is moving exactly the way it should.
---
Call Our Service Center to Make Your Appointment Today
If you're in the area of Elizabethtown, KY; Louisville, KY; or Clarksville, IN, and you're in need of a service appointment, The Kia Store is here to offer you our assistance. All you have to do to get things started is give our service center a call or stop into one of our convenient locations to make an appointment for your Kia Sorento maintenance today!