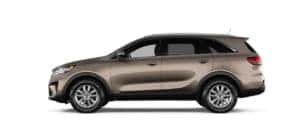 Are you looking for a mode of transportation that will be fun to drive at the same time that it effectively delivers a great performance as well as other necessary attributes? Two models that you're sure to be interested in learning about would certainly be the Kia Sorento and the Honda Pilot. As drivers across Louisville, KY, Elizabethtown, KY, and Clarksville, IN, can tell you, both of these vehicles offer just about anything you could want out of your next set of wheels.
It's for this reason that our team here at The Kia Store has come up with the following Kia Sorento vs. Honda Pilot comparison. While you're following along, you're going to have the opportunity to narrow down your search even further. You will find out what each one of these formidable machines has to offer when it comes to the all-important categories of performance, safety, technology, and convenience.
Continue reading to see if it's the Sorento or the Pilot that can provide you with the superior attributes that you desire. Undoubtedly, both of these will meet the needs of many drivers, but which one wins in a direct comparison? Let's look at the Kia Sorento as it compares to the new Honda Pilot and see where you can go to test drive the winning ride.
---
Kia Sorento vs Honda Pilot: Comparing Performance Specs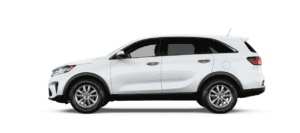 Performance is one of the primary ways to find out whether it's going to be the Sorento or the Pilot that has what you need to satisfy your various lifestyle priorities and sensibilities. In this area, it's the Kia Sorento that wins out. It does this because it comes with a 3.3L V6 engine under the hood. This impressive piece of machinery boasts a beastly 290 horsepower. The most you'll get out of the Honda Pilot is 280 horsepower. While this is no small achievement, it simply falls short of what you're able to get out of the Sorento.
Another aspect of performance that puts the Kia Sorento ahead of the Honda Pilot is the fact that the Sorento has a turning diameter of 37.2 feet if you were to choose the FWD model. The Pilot's turning diameter is a considerably larger 39.4 feet. This makes it a lot easier to make tighter turns and U-turns with the Kia Sorento.
>>> Learn more in the full Kia Sorento Review! <<<