---
Sorento vs Highlander: Style & Convenient Touches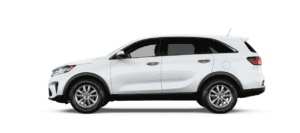 Both of these SUVs offer stylish appearances and they even share some similarities. However, when you get closer, you begin to see the notable style differences. From the front end, the Kia Sorento offers a sleek and refined front that's complete with a small but pronounced grille. The Toyota Highlander features a somewhat boxy front that includes an overpowering grille that just seems too large and out of place for a model of this size.
From the profile, the Sorento seems to have a smoother body and outline than the Toyota Highlander. Even though both rides offer their unique style characteristics, it's the Sorento that'll effectively catch your eye, as well as turn some heads.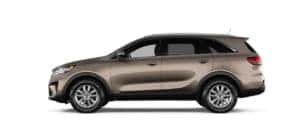 The Kia Sorento continues to outshine the Toyota Highlander as we move on to the category of convenience. First, there's the 14-way power-adjustable driver's seat, which includes 4-way power lumbar support. The Sorento uses this to ensure you're able to enjoy a comfortable driving position, no matter how long the ride proves to be. The Highlander only has a 10-way power-adjustable driver's seat available.
Speaking of longer drives, if you're planning on spending a lot of time on the road, you'll be interested to know the Kia Sorento is available with a Driver Attention Warning (DAW). In the event fatigue has set in—making it more difficult to devote the proper attention to the road in front of you—this system will kick in to alert you. As a result, you will have the opportunity to pull over and get some rest if you feel this is necessary. This is not something you're going to find in the Toyota Highlander.
The Smart Welcome is another feature that's only found in the Sorento. This feature can sense when your Smart Key is approaching the Kia vehicle and can immediately turn on the exterior pocket lights to make it easier for you to see the door handles at night.