Kia Soul Maintenance Schedule
The Kia Soul is a great family car that is a thrill to drive. When properly maintained, your Soul will stay in top shape and perform at its peak.
Here at The Kia Store we've created this handy maintenance schedule, so that drivers in Louisville, Elizabethtown, and Clarksville will know when to take their Kia Soul in and what services are needed.
Every 7,500 Miles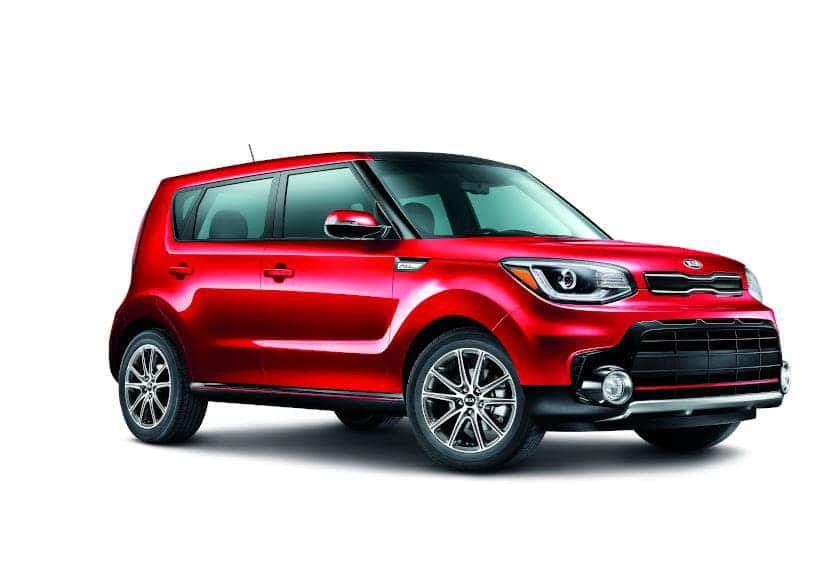 Every 7,500 miles, drive shafts and boots should be checked for cracks, deterioration, and damage. It's also recommended that fuel additives are added to your vehicle at this time. Fuel additives can increase fuel economy, improve performance, lower fuel emissions, and prolong engine life.
Every 7,500 miles you should also replace the engine oil and oil filter in your Kia Soul. If you have the turbo engine, though, it's recommended that these services are done every 6,500 miles. If your car has been driven in more severe weather conditions, then these services may need to be performed sooner.
It's good practice to rotate your tires every time you receive an oil change. Regular tire rotations allow for wear to be distributed evenly among the tires, ensuring that they last longer and perform better.
Every 30,000 Miles
It's suggested that every 30,000 miles the air cleaner filter is replaced. A genuine Kia air cleaner filter should be used to ensure the quality of the air.
Every 40,000 Miles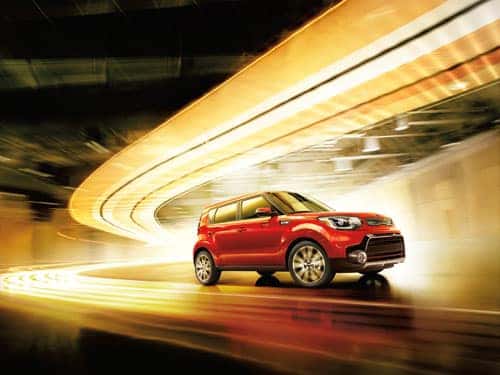 Under normal driving conditions, tires may need to be replaced around every 40,000 miles. If you're driving in more severe circumstances, then you may need to replace your tires more frequently. Additionally, if you take extra care with your tires and rotate them at the suggested interval, then your tires may last longer.
Every 60,000 Miles
Your drive belts should initially be inspected at 60,000 miles for cuts, cracks, excessive wear, and oil saturation. After that, they should be re-checked every 15,000 miles.
If equipped, your valve clearance should also be inspected for excessive noise or engine vibration. At this time, you should also replace your automatic transaxle fluid if it is equipped. However, if you're driving in severe conditions, this may need to be replaced sooner.
Every 80,000 Miles

If your manual transaxle fluid is equipped, then it should be replaced every 80,000 miles along with your dual clutch transmission fluid.
Every 105,000 Miles
It's suggested that you replace the spark plugs on your Kia Soul every 105,000 miles. Spark plugs are necessary to start your car. Failure to replace your car's spark plugs could result in engine failure and an inability to start your vehicle.
Every 120,000 Miles
Engine coolant is necessary to keep your powertrain from overheating. It should initially be replaced at 120,000 miles, and after that, it should be replaced every 30,000 miles.
Keep Your Kia Soul Up to Date
If you take care to schedule routine maintenance on your Kia Soul at these designated times, then your car will perform at its best.
Drivers in Louisville, Elizabethtown, and Clarksville can visit The Kia Store for all their service needs. Schedule an appointment today!