---
The Kia Sportage is filled to the brim with cutting-edge safety technologies that are engineered to keep you and your passengers safe. Here at The Kia Store, we know that knowledge is half the battle, and we thought a guide of what kind of safety features to expect was a great idea for our friends and neighbors in Louisville, KY, and Elizabethtown, KY, and Clarksville, IN.
---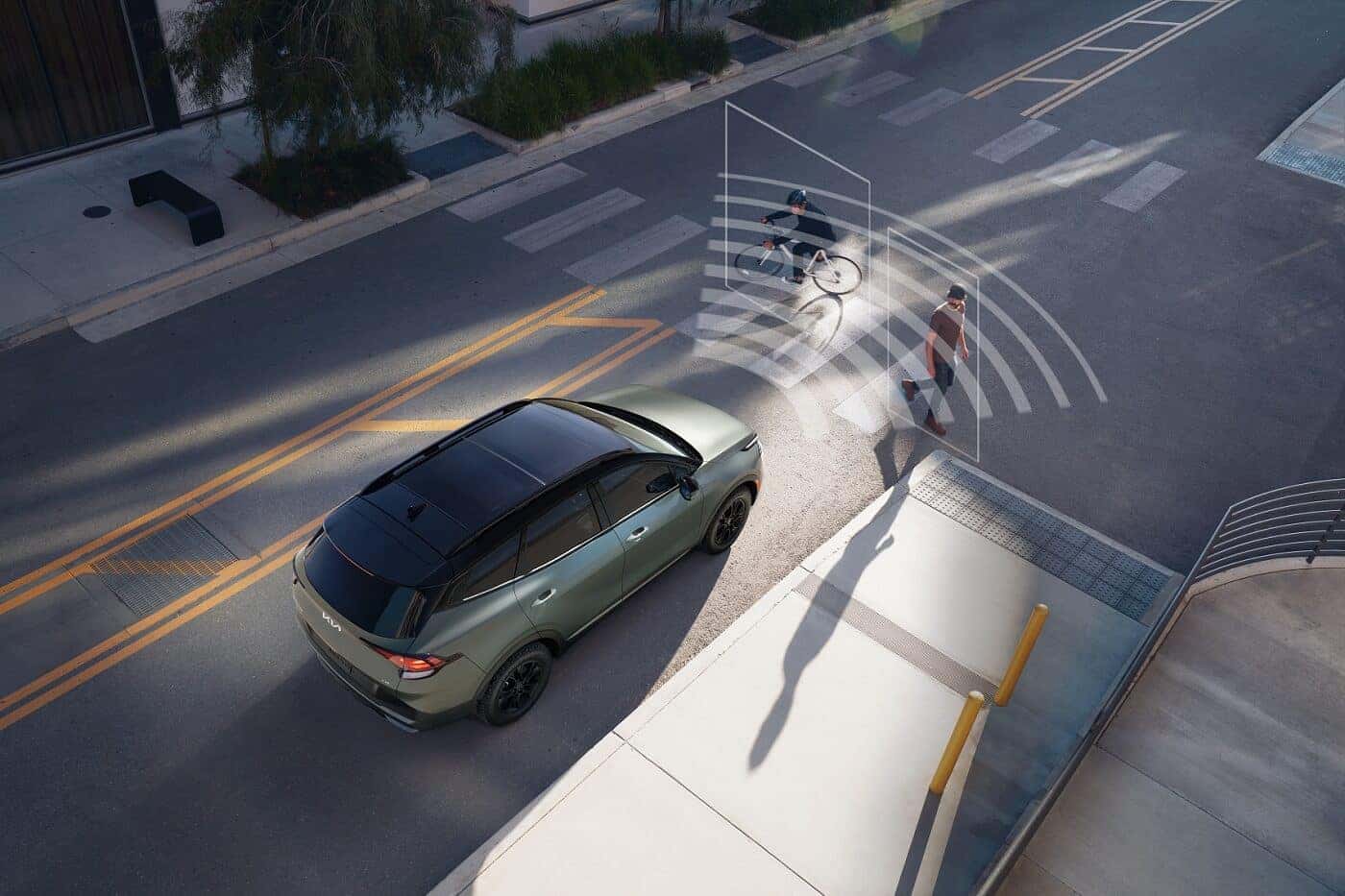 Kia Drive Wise Assist Technology
The Kia Sportage comes with an impressive driver-assist suite of tech that's designed to give you a helping hand while driving. When you and your Kia vehicle work together, anything's possible! There are five distinct features included in this suite, and they are:
Forward Collision Avoidance Assist with Pedestrian Detection
Lane Keeping Assist and Lane Departure Warning
Driver Attention Warning
Rear Cross-Traffic Collision Warning
Blind-Spot Collision Warning
Taken as an example, the first feature on the list, Forward Collision Avoidance Assist with Pedestrian Detection is going to be a huge benefit when navigating the city. That's because this feature works independently of the driver in those critical moments to help either prevent or mitigate the effects of an imminent frontal collision with another vehicle or a pedestrian.
Another good one is the Lane Keeping Assist and Lane Departure Warning feature; while useful all around, it really makes itself known out on the open highway. The Lane Keeping Assist part can help you remain in your lane; if the system notices that you're drifting into other lanes, it applies corrective steering. Meanwhile, the Lane Departure Warning system sends you an alert if it thinks you're about to leave the lane unintentionally.
---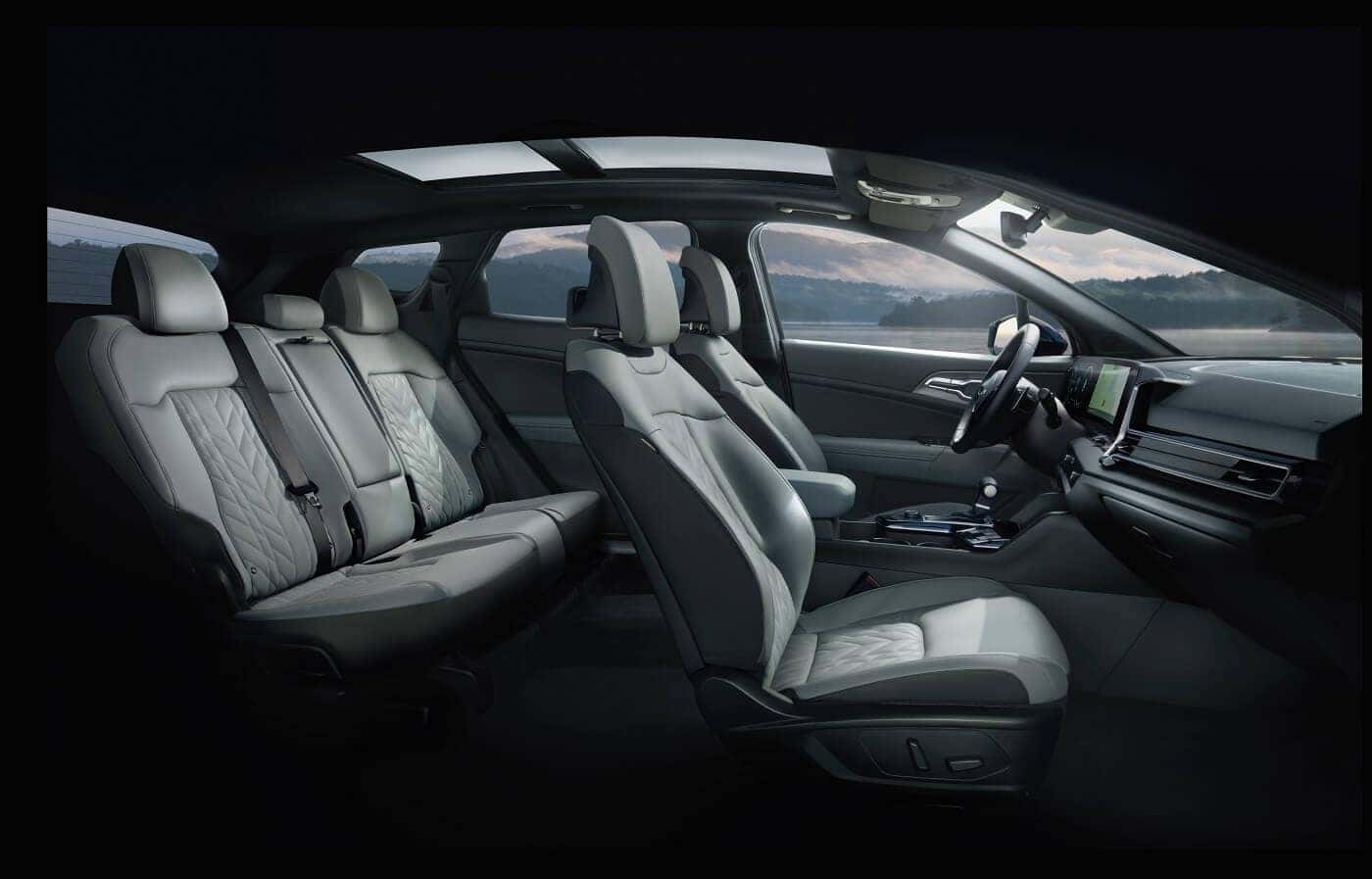 Passive Safety Features
The Kia Sportage comes with an excellent number of features that are nominally passive but are key to keeping you and yours safe if an incident should occur. The building blocks of this safety section are the extensive number of airbags strategically placed around the interior cabin. It starts with the dual front advanced airbags that can sense how much inflation is needed in the moment after an issue, to reduce injuries from certain collisions. The front seats also benefit from the dual front seat-mounted side airbags which perform the same functions as the front, just now applied to your side.
For the rest of the passengers in your cabin, they are protected by full-length side curtain airbags. These also work in conjunction with the rollover sensor; when the airbag system detects an impending rollover, the side airbags, side curtain airbags, and seatbelt pretensioners will all be activated.
---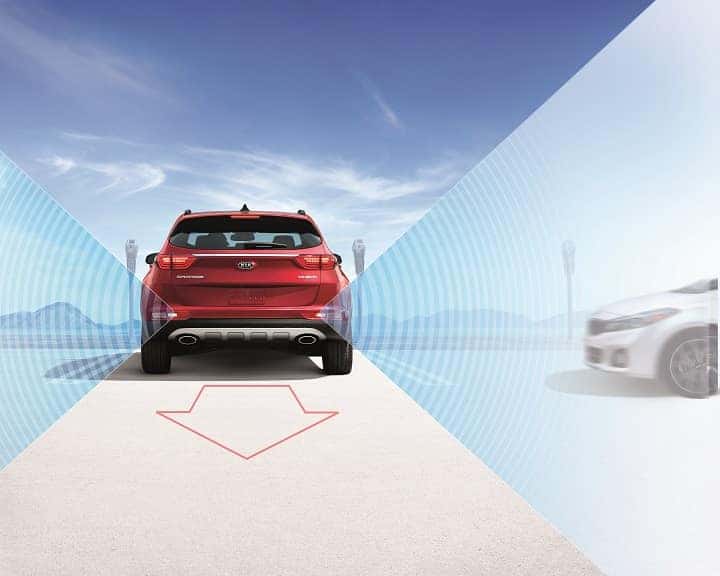 Active Safety
The Kia Sportage's active features include some of the following:
Electronic Stability Control (ESC)
Traction Control System (TCS)
Hill Start Assist Control (HAC)
Downhill Brake Control (DBC)
High Line Tire-Pressure Monitoring System (TPMS)
These systems take an active role in your driving experience. The Downhill Brake Control is a feature that automatically asserts itself by helping to control the rate of speed you engage in when coming down a hill or other elevated road. This reduces the risk of coming down too fast and losing control of your Kia vehicle.
The Traction Control System is another great safety feature as it is designed to help you out during those times when the terrain may be more challenging than expected. It uses a combination of engine power and brake-force to transfer power to the wheels that have been sensed to have the most traction, giving you updated control.
---
Schedule Your Test Drive Today!
Now that you've read all about the Kia Sportage's safety features, it's time our friends and neighbors in Louisville, Kentucky, and Elizabethtown, Kentucky, and Clarksville, Indiana, take the next step. To get the full experience of what the Kia Sportage has to offer, schedule a test drive with us, The Kia Store, today!
---