Local Spotlight: Louisville Habitat for Humanity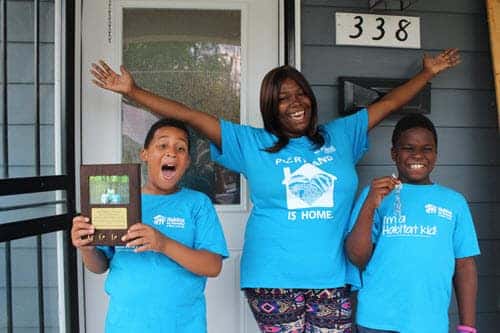 Having the opportunity to own a decent home can make a substantial impact on any family's well-being. Unlike pouring wealth into a rental property, paying a mortgage is an investment that should eventually result in ownership. However, not everyone can afford to submit a down payment or cover the interest rate of a 20-year loan. This leaves many families continuing to rent or live with friends or family.
That's where Louisville Habitat for Humanity comes in. For over 30 years, they have assisted residents local to Jefferson and Oldham Counties, with their home owning goals. We welcome you to continue reading to garner an understanding of this community-building organization as well as how you can get involved.
Their Story & Mission
Louisville Habitat for Humanity has built or renovated over 520 homes behind a simple mission: "…to build homes, communities and hope through housing solutions of home ownership, community development and home repair."
In 1985, a number of people became alarmed by the lack of affordable housing around Louisville. Their response was to band together and found a nonprofit that would attempt to bring safe and decently priced homes back into the area.
From a humble start, where the group of volunteers took two years to renovate their first project, they recently celebrated the new construction of their 500th house in 2018.
How They Help the Louisville Community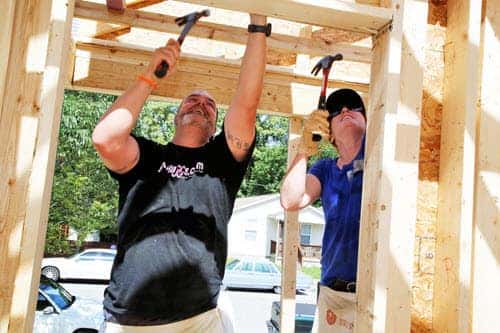 Most people have likely seen the organization's name but may not know exactly what or how Louisville Habitat for Humanity functions. We'll start by clarifying that they do not just give houses away. Instead, qualified families are sold homes with non-traditional financing.
To become a partner, the family must be employed, make between 30 and 80 percent of the area's median income, and put in 400 hours of sweat equity into Habitat projects. The house is then sold quite similarly to any other—a down payment and monthly mortgage—but at no profit with a zero-interest, 20-year loan. Louisville Habitat for Humanity's success is clearly marked, if not by anything else, an exceptionally low foreclosure rate of fewer than two percent.
Volunteer Opportunities
There are many ways to volunteer, including home-building and the donation of appliances, office materials, and building supplies. The great thing about Habitat is that you do not need construction experience to volunteer with them! They have leaders on every site who can work with individuals of all different skill levels. All a volunteer needs is a willingness to learn and a desire to give back to the community.
Of course, the organization understands that not everyone can contribute with manual labor. That's why we went ahead and listed the link to Habitat's donation page right here for your convenience: https://louisvillehabitat.org/donate.
Louisville Habitat for Humanity is always looking for additional donations and regular volunteers to assist them with their projects. To volunteer, contact Trish Tobbe, Habitat's Volunteer Manager at ttobbe@louisvillehabitat.org.
Get Involved with Habitat for Humanity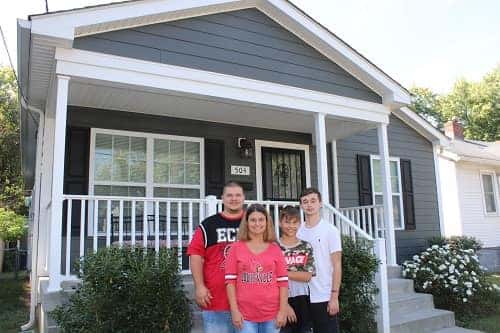 We hope that you're excited to help after reading all about what Louisville Habitat for Humanity does for Jefferson and Oldham Counties. With so many ways to volunteer, be it a donation of supplies or a house sponsorship, everything small and large will benefit families around you.
Be sure to check out the Louisville Habitat for Humanity Facebook page to stay updated on events and fundraisers!