Local Spotlight: Louisville Visual Art

If you call Louisville, Elizabethtown, or Clarksville home, you might be familiar with Louisville Visual Art and their mission. If not, the following information is intended to provide you with a brief introduction detailing what they're all about. Read on to find out whether or not you would like to take part in some of this fine organization's beneficial activities.
The Louisville Visual Art Mission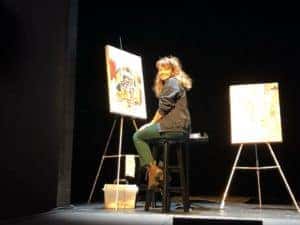 Louisville Visual Art was founded in 1909 and has been striving to improve the lives of folks throughout the community through visual art education, community outreach, and artist engagement ever since. See below for quick descriptions outlining all three facets.
Visual Art Education
The three main pieces of Louisville Visual Art's Visual Art Education are the Children's Fine Art Classes, the Academy of Louisville Visual Art, and Summer Camps. Here is a little information about each one:
Children's Fine Art Classes. This program provides elementary and middle school students concentrated and comprehensive art experiences. These visually talented young artists will receive valuable training in drawing, painting, mixed media, art history, critiquing skills, and aesthetics. To ensure that economic status does not determine whether a child is able to participate in the Children's Fine Art Classes program, each student is given a $350 scholarship.
The Academy of Louisville Visual Art. This is Louisville's premier pre-professional art program. The high school students that enroll in these classes can expect to receive a wide-ranging curriculum that has been collected from top art schools all over the country and includes Studio Art, Experimental 3D Art, Photography, and Printmaking.
Summer Camps. The Summer Camps at Louisville Visual Art offer students the opportunity to become acquainted with such aspects as Painting Lab, Stop Motion Camp, Comic Book Art, Intro to Photography, and Waterfront Adventures.
Community Outreach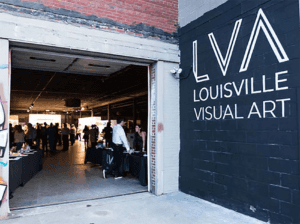 Louisville Visual Art offers a wide array of community outreach programs. Examples of some of these are the in-school programs that cover such areas as mask making, wood sculpture, paint or clay murals, and visual history. There are also the Studio 2000 and The Future Is Now programs that make it possible for students to learn from actually spending time with professional artists.
Louisville Visual Art also offers Adult Life Drawing Classes that help adults hone the craft of drawing from life. All skill levels are encouraged to attend.
Artist Engagement
The Artist Engagement aspect of Louisville Visual Art includes such programs as the Mural Art Program that's designed to get local businesses, professional artists, Metro Government, and the greater Louisville community involved in the production of extensive murals that are intended to bring out the area's rich culture.
Take Advantage of the Opportunities provided by Louisville Visual Art Today
Whether you would like to get involved in helping Louisville Visual Art contribute to the Louisville, Elizabethtown, and Clarksville areas by donating, becoming a member, volunteering, or becoming a sponsor, we encourage you to contact them today. We're sure whichever way you choose to contribute to this worthy cause will be greatly appreciated.