Local Spotlight: Teach Kentucky
Through support, community, and financial support, Teach Kentucky is committed to improving Louisville public school and supporting young teachers. Learn more in this local spotlight.
Mentoring Young Louisville Teachers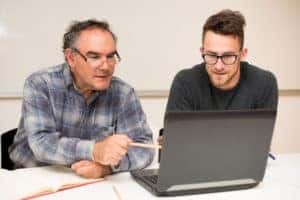 Teach Kentucky's core mission is to mentor the brightest young teachers so that they can go to work and teach in Louisville public schools. Most of their recruits do not yet have a teaching certification but have a proven knowledge in content knowledge and have a desire to pursue an alternative route in obtaining a Master of Arts (MAT) certification all while teaching full-time and making a full-time salary.
What sets this program apart is the community it has built among Louisville' teachers. Veteran teachers join the program and help and support young teachers through the first year of teaching through scheduled meetups, one-on-one- guidance, and more.
Teach Kentucky was founded in 2003 by Rowan Claypool, who spent 16 years as a social entrepreneur. He is committed to helping his local community through new ideas, which is why he established this teaching recruitment program for Kentucky public schools.
Join a Tight-Knit Community of Teachers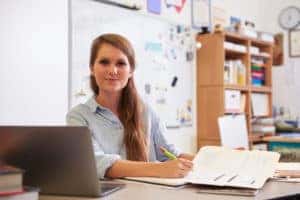 Interested in joining the Teach Kentucky program and starting your education career on the right foot? You have several different options:
Apply Online: You can apply directly online, and you'll be in touch almost immediately with Rowan. Just make sure to have your test scores, transcripts, and resume on hand.
Talk to Dustin: Dustin is the Recruitment Coordinator and will work with you to set up a scheduled one-on-one phone call.
Get Invited to Recruiting Weekend: This is a prime opportunity to meet current participants, Teach Kentucky staff, and representatives from the University of Louisville and Jefferson County Public Schools.
Take a Praxis Subject Assessment and the CASE or GRE.
If you have questions or want to learn more about the process, you can contact them online.
Support Teach Kentucky
Whether you're interested in enrolling or want to donate to our cause, Teach Kentucky looks forward to hearing from you! Get in touch through website or you can follow them on Facebook today.