Experience Vino in a New Way at Turtle Run Winery
Turtle Run Winery has been creating some truly tasty wines for some time now. Their dedication to not only crafting impressive vino but creating an experience to remember shows. From a large selection of bottles to fun events, everyone who enters Turtle Run is in for a treat.
Start with the Scenery, End with the Wine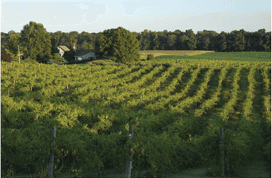 Once you arrive at Turtle Run Winery, you're met with rolling hills, stunning forest life, and 15 acres of perfectly cared for grape vines. This provides the perfect backdrop for a relaxing day of sipping wine and learning about the culture here.
You can also take a tour of the winery with the owner himself. Jim Pfeiffer is known to give a fantastic tour, but he also is a winemaker, so his knowledge is abounding. Learn about the history of vino, how Turtle Run came to be, and every in-between in an amusingly fun way.
Wine Tasting You Won't Soon Forget
Turtle Run Winery features 30 wines on the list, so you're sure to find something perfect for your unique tastes. Combining classic and highly modern techniques, their flavors vary from traditional to one-of-a-kind, providing a remarkable wine adventure.
Their selection includes reds, whites, and sweet wines that do not include any added sugar. They focus on bringing the natural flavors of the ingredients forward without stunting them with things that shouldn't be included in wine.
Talk to the professionals here, and they'll be happy to find something ideal for you. They also offer free tastings, so you'll never have to settle for a bottle you don't absolutely love.
Exciting Events that Pair Perfectly with Wine
From bonfires and concert series to wine appreciation classes, it's all right here at Turtle Run. Though their events vary depending on the time of year, there's usually something fun happening that you won't want to miss. Reach out to them to see what is coming up next!
Visit Turtle Run Winery this Weekend
If you're ready for a fun-filled day that is packed with everything vino, it's time to check out Turtle Run Winery for yourself. We know you'll love your time here, and don't forget to pick up a bottle (or two, or three) for enjoying at home!
Check out their upcoming events!
Interview with the Wine Maker: Jim Pfeiffer
Q: What got you into winemaking?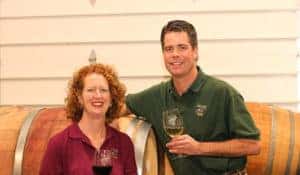 Easy.  I was crazy in college.  I wanted to graduate and move on the day I got there.  When I found out I couldn't flip a 4-year degree program into 3 years, I decided to double major and double minor to expand my cerebral knowledge and discovered a wine program in the school of geography at Miami of Ohio.  I picked up a minor in geography just to take that class — because I hated wine.  Maybe they could teach me to like it and perhaps I can learn some science on the way.  I was immediately drawn into everything about wine, the growing of grapes and the production of wine.  I could mix science with boundless creativity.
Q: What inspired you to open a winery?
I called the winery idea, "My hedge fund against corporate America."  The winery allowed me to follow my passion and set a stable course in case things didn't always work out well in my corporate job.  It was something that deep down inside I knew I would thoroughly enjoy, and I knew would be deeply expressive.  I also thought, wow, I bet I'll meet some fascinating people along the way that I will cherish as friends forever.
Q: Where do you find inspiration in developing the types of wine you produce?
Several.  First, there is just a great passion in creating wines through blending different wines to create uniquely distinguishable wines.  Second, there is an honor, a pride that we have in our winemaking to make exceptional quality but keep it natural.  Like our sweet wines have no sugar or juice added to sweeten them which is not normal in America.  We monitor fermentations and stop them on a dime through chilling and filtration.  Studies we funded from 2009-2012 showed that this method of making sweet wine, called "arrested fermentation" provides the consumer with wines that have zero to very small trace elements of glucose left behind.  All of the residual sugar is pure fructose which provides wines with an incredibly fewer number of calories than sugar or juice sweetened wines.  For dry wines, we don't add tannins, fining agents or oak products to those wines, relying solely on the magic of time-honored tannin extraction from the native grape skins and oak barrel aging.  Our wines are not overly oaky either, just balanced with long, enjoyable finishes.
Q: What would you say makes you stand out from the other local wineries in the area?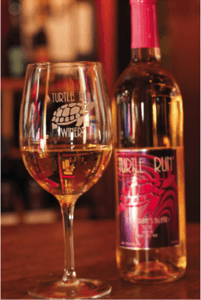 I would say nationally — no sugar added, no crazy additives that have polluted our industry, and crazy good concerts on Sunday afternoons when it's warm featuring the best bands in the entire region.  Awesome tours, tastings with 30 plus wines from which to choose. Plus friendly and smart staff.
Q: What type of experience can customers expect when walking into your tasting room?
Come back every day for a different experience.  First, we can all explain down to a finite level why you like the wines you like.  Some prefer sweet, and some dry and there are physiological reasons for that.  We then build upon that knowledge to demonstrate that the notion that there are red wine glasses, white wine glasses, cabernet glasses, merlot glasses, chardonnay glasses, riesling glasses is simply not correct and has no basis in science.  But scientifically we can show that those physiological differences can align the consumer towards a specific glass for most wines they enjoy, red or white.  We can demonstrate how the consumer can distinguish between a wine that has the natural sweetness of the grapes versus one in which sugar or juice has been back-added.  Mostly though, the consumer is going to have a great time exploring the wide variety of wines we produce.
Cheers,
Jim