Top Places to Adopt a Pet in Louisville KY

Top Places to Adopt a Pet in Louisville KY
If you're an animal lover, you know how important it is to adopt pets. Whether you've caught that haunting commercial on TV or you've recently walked past an animal rescue and wanted to take all the animals home, you may want to consider adopting a pet. Luckily, there are some places around town where you can go to find your new furry friend.
Here are the top places to adopt a pet in Louisville, KY!
Animal Care Society
12207 Westport Road, Louisville, KY                                                                                       Facebook                    Twitter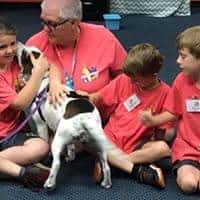 Since 1985, Animal Care Society has been one of the top authorities in Louisville for pet adoption. They're a no-kill non-profit adoption agency for dogs and cats, and in the last decade alone, they've placed more than 8,000 pets into loving homes. Adopting a pet from ACS is really easy—the staff just wants to be sure you'll care for the dog or cat and provide them with a warm and loving home where they're safe, comfortable, and cared for. They've got plenty of different breeds to choose from between both cats and dogs, so stop in to see which animal you have a bond with!
Kentucky Humane Society
1000 Lyndon Lane, Louisville, KY, 40222                                                                                         Facebook                    Instagram                    Twitter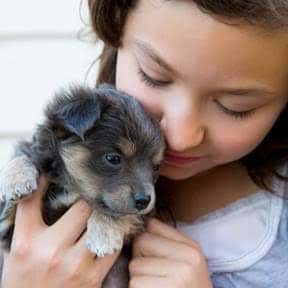 The Kentucky Human Society is a champion for companion animals. Through leadership, education and proactive solutions, they are creating more compassionate communities. As Kentucky's largest pet adoption agency, they feature locations throughout Louisville, so you'll have plenty of spots to check out to find the right dog or cat to take home. This non-profit organization was originally founded in 1884 and has since then become a beacon of hope for homeless animals in Louisville, with between 6,000 – 7,000 pets being adopted per year. This organization believes in the proper treatment of animals and won't euthanize any animals due to a lack of space. Their goal is to make sure every pet that enters their centers finds a loving home.
Kentucky Pets Alive
224 Production Court, Louisville, KY                                                                                        Facebook
The team at Kentucky Pets Alive has a mission they want to see through, and that mission is to ensure that all pets are free from harm and find a home. They helped the Shelby County Animal Shelter become the first no-kill shelter in the state; since then, they've saved countless animals by finding them loving families to take them in. Kentucky Pets Alive works with PetSmart on Hurstbourne Parkway, so you can always drop by to see some of their adoptable (and adorable) pets in person!
It's important to keep the pet population safe, free from harm, and in a loving home. When you're looking to add a little more love to your home, drop by some of these animal shelters to find the perfect pet or donate to help support their cause!