Used Car Dealership Elizabethtown, KY

---
If you're looking for a used car dealership near Elizabethtown, Kentucky, with a wide selection of used and certified pre-owned vehicles, visit The Kia Store. Learn more about our used cars for sale, financing, and automotive maintenance service at our pre-owned car dealership!
---
---
Used Cars for Sale near Elizabethtown KY

Buying a used car can be an outstanding investment these days. Used vehicles are inspected thoroughly, offer a wide selection, and are generally less expensive. Plus, if you pick one that only has a few years under the hood, it may still be covered by a factory warranty, depending on the make and model.
When it's time to browse through the inventory at our used car dealerships of certified pre-owned Kia vehicles, you have plenty of options to consider. If you decide to visit us, one of our associates can help you navigate the selection and explore your options. However, you can also browse when it's convenient for you by heading to our online inventory. There, you can use the filters to narrow down your results to vehicles that include what you're looking for in your next set of wheels.
We'd like to give you an inside look at our inventory here, with a handful of handpicked models:
Pre-Owned Kia Soul
Pre-Owned Kia Forte LX
Pre-Owned Kia Rio LX
Pre-Owned Kia Sorento EX
Pre-Owned Kia Sportage LX
These and more are waiting for you at our dealership. As we mentioned, you'll have an associate follow along with you as you browse our options. You'll be in good company, as they'll be your source for information about each individual model, able to answer questions and address concerns. By learning what you're looking for in a used vehicle, they'll be able to help guide you to a model that satisfies your wants in the best way possible.
---
Certified Pre-Owned Vehicle Inventory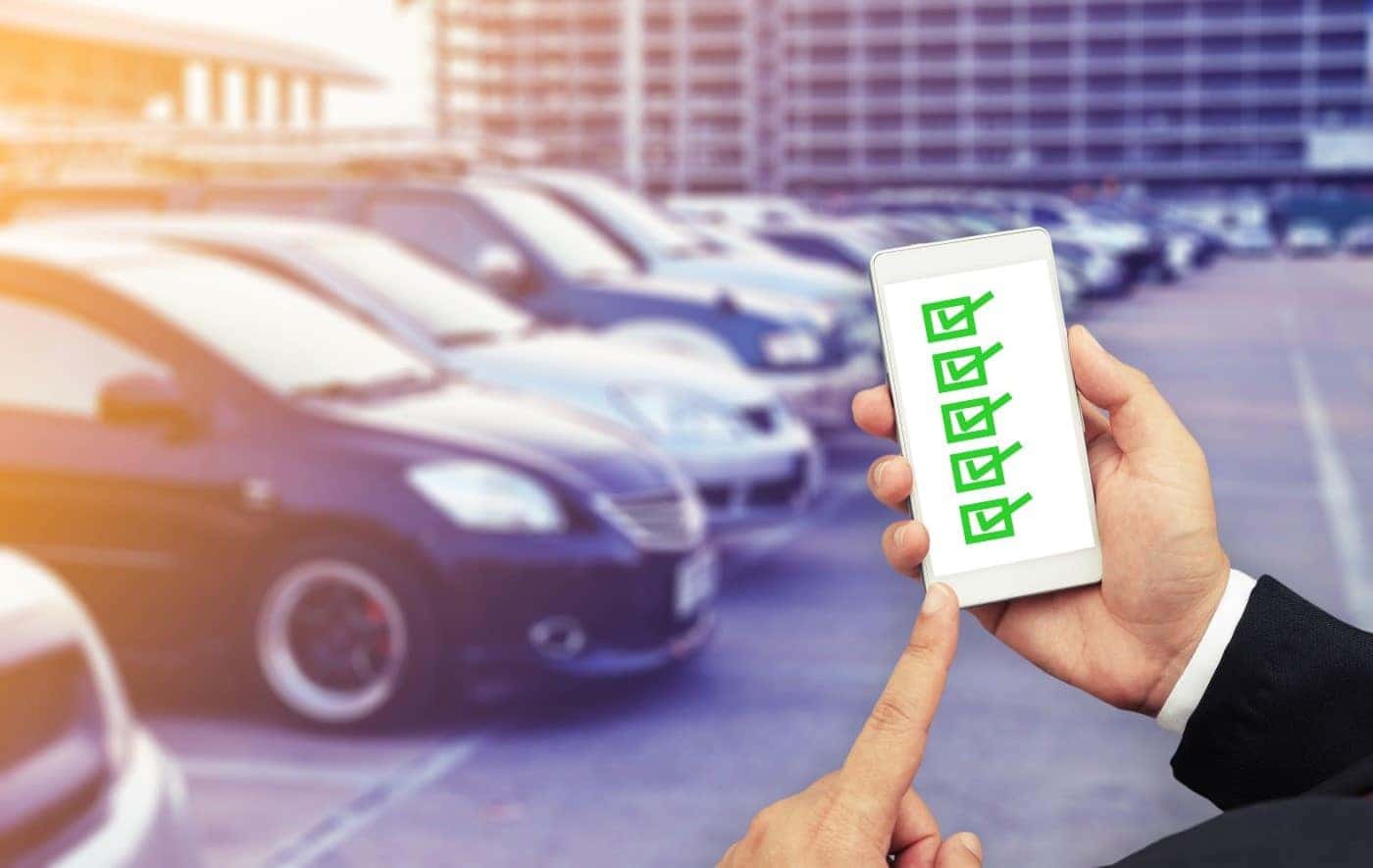 If you choose a certified pre-owned vehicle, you're getting a model that's undergone a 165-point inspection. This will ensure that it runs like it did the first time it rolled off the showroom floor. Before the certified pre-owned Kia vehicle is inspected, it needs to meet our requirements of being no more than five years old and it must have less than 60,000 miles on the odometer.
In addition, it'll be covered by an industry-leading 10-year/100,000-mile Powertrain Limited Warranty, with a full year or 12,000 miles of Platinum maintenance coverage. These vehicles also come with a free CARFAX® Vehicle History Report™, 24-Hour roadside assistance in the form of a 10-year Unlimited Mile Roadside Assistance Program, and three months of SiriusXM® Satellite Radio.
Some of the certified pre-owned Kia vehicles you can find within our inventory are:
Certified Pre-Owned Kia Forte LXS
Certified Pre-Owned Kia Optima LX
Certified Pre-Owned Kia Rio LX
Certified Pre-Owned Soul
Certified Pre-Owned Kia K5 LXS
There are many more to choose from, whether you're browsing in person at our lot or digitally. Using our filters, you'll be able to find the one that suits you just right. Once you've found the one you want, make sure to schedule a test drive in it!
---
Taking the Test Drive
While browsing through the selection of used cars for sale near Elizabethtown is a crucial step of the shopping process, you'll need to come in to take a closer look at your options. That way, you can truly see what they offer. While our associates can provide you with the nitty-gritty details and specs, you may find that buckling up in the driver's seat is the right way for you to learn.
When you're sitting in the driver's seat, it's your chance to really see what the vehicle can do. As you turn the key, put the car in drive, and press the gas, you'll experience what the car can offer your daily trips, commutes, and weekend adventures. On top of being able to get a sense of the performance, you'll also have the chance to check out the features and style. When you pull back into our used car dealership near Elizabethtown, you'll know if it's the right car for you.
---
Used Car Financing Elizabethtown, Kentucky

After taking the test drive, you'll begin to start thinking seriously about the vehicle when reflecting on your time behind the wheel. Once you've given it the green light, you'll head to our finance center to work out the plan that'll get you out on the road in that car.
When it's time to finance your vehicle, our team will provide you with several options, with different terms and rates. Take time to carefully review them, so you can find the one that best suits you and your lifestyle. Once you've selected a plan, our financers will coordinate with our partnered lenders and come back with an offer that's right for you!
You can also start your financing experience with us from home. Filling out the credit application for our used car dealership near Elizabethtown will help our team get your offer and the paperwork ready. That way, when you visit us, your experience will be streamlined. Additionally, it'll help our team get to know you and your unique circumstances better, which helps us build out that personalized plan for you.
There's also the Value Your Trade tool that'll give you a sharper idea of what your current vehicle is worth. After submitting some crucial information, along with interior/exterior photographs, you'll be contacted by one of our representatives to move forward in the trade-in process.
You can also use our payment calculator to get a better idea of what you'll be paying each month. By selecting the vehicle, your desired down payment, and your ideal term length, you'll see an estimate of your monthly costs. You can then use this number to begin to plan a budget for your desired vehicle. Power users of this tool know to fiddle with the term length to get to a monthly payment that suits their lifestyle best.
---
Automotive Service & Maintenance Elizabethtown KY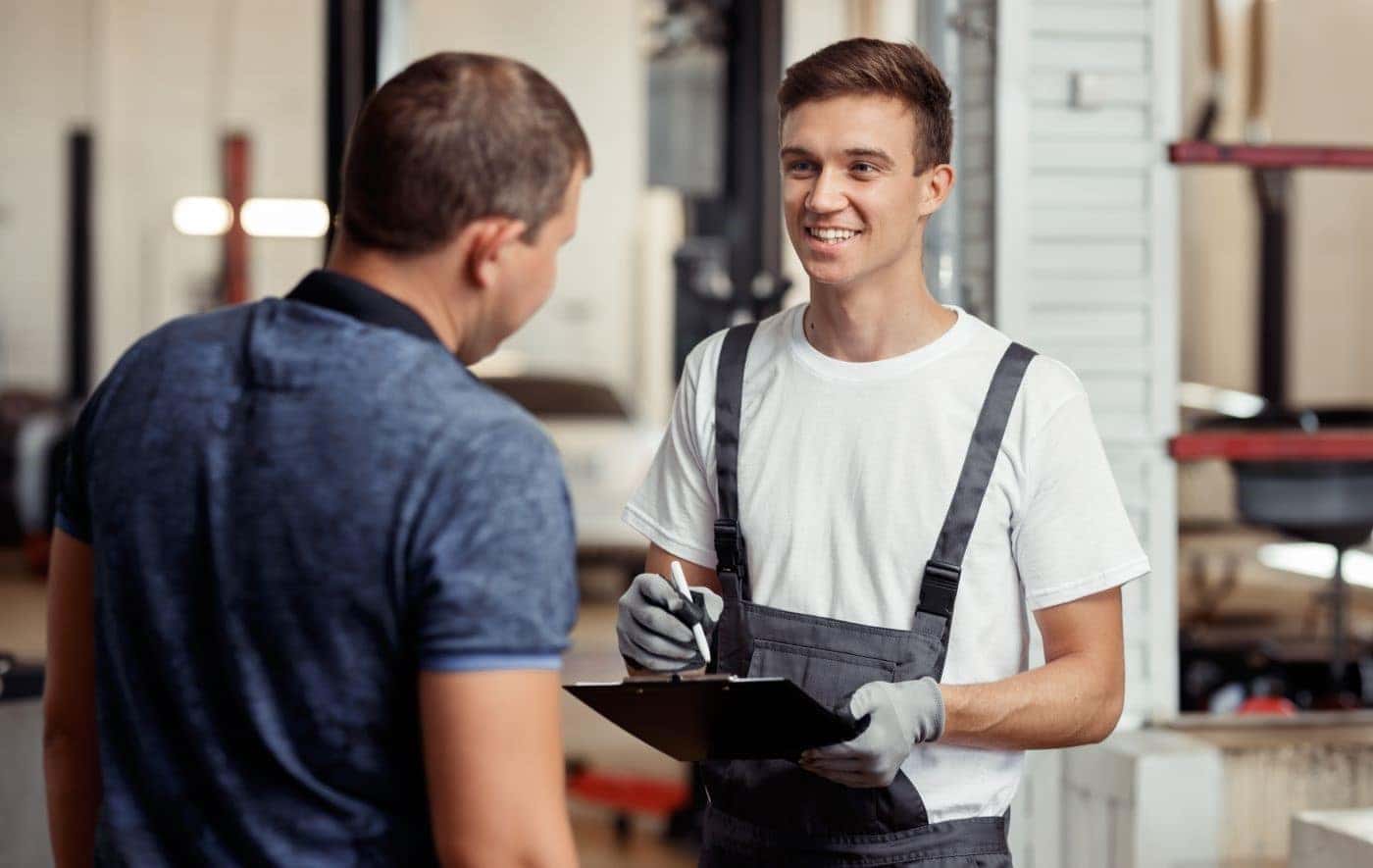 When you're ready to buy a vehicle at an Elizabethtown-area used car dealer, it helps to know that you can also get service and maintenance there. The best way to keep your vehicle running for many years and many miles is to keep up with routine services, like oil changes, tire rotations, filter replacements, and more.
However, should anything occur with your vehicle that requires professional attention, our technicians are here to help. They'll gladly run a full diagnostic check and look under the hood to see what's keeping your vehicle from performing at its best. When your vehicle is in our shop, it's in the best hands and it's getting the service and the attention it needs. Our experts will make sure that your vehicle is ready to face the open road.
---
Genuine Parts Center
Our on-site parts department is here to provide quality service and parts at the right price. Our supply of genuine Kia parts is exhaustive, covering every aspect of your specific Kia vehicle. Elements like brakes, oil filters, tires, batteries, and more are all within your grasp by using our ordering form.
Why genuine Kia parts? Well, for example, they come from the same assembly line that your Kia car did. That means they'll fit into your vehicle without much work or worry. These parts are high performing and possess a longevity that non-genuine parts do not.
If you have certain warranties on your car, installing genuine Kia parts won't violate any warranty. When you buy them from us, they'll be covered by our 12-month Replacement Parts Limited Warranty.
As we've mentioned, ordering parts is a simple affair. Using our online order form, just list the parts you're requesting from us. Then, you'll be contacted by one of our customer service specialists to confirm your order. You are not under any obligation to buy the parts you requested. We will reach out when the parts have been delivered to our center and are ready for pickup.
---
Used Car Dealer Elizabethtown KY
When you're ready to buy your next used car, we'll be here to help. If you're looking for the best used car dealer near Elizabethtown, KY, stop into our showroom and take a test drive today. We're here to assist you in getting the right used car for you!
---