Used Car Dealership near New Albany IN


If you're in need of a reliable pre-owned vehicle for your excursions down Main Street in New Albany or for your trips across the Sherman Minton Bridge, you don't have to travel too far to find what you're looking for. Actually, you can find a used car dealership near New Albany that has plenty in stock for you to consider as your next ride.
At The Kia Store, we're here and happy to help you browse the selection, consider your options, and find you the right car to take back to New Albany and beyond!
Related Post: Benefits of Buying a Used Vehicle
Used Cars for Sale New Albany, IN
At our used car dealership near New Albany, IN, you'll have plenty to check out. Whether you're looking for a sleek and agile sedan or a spacious and powerful, we have options to accommodate every preference and level of driver. You can easily stop by to start browsing the selection.
However, you can also conveniently browse from home! By visiting our online inventory, not only will you get an idea of the selection, but you can effectively find your next car in no time. Using the filters will help you narrow down the results based on your most important factors, so when you arrive—you'll already know what you're looking for.
Getting Help from Our Used Car Experts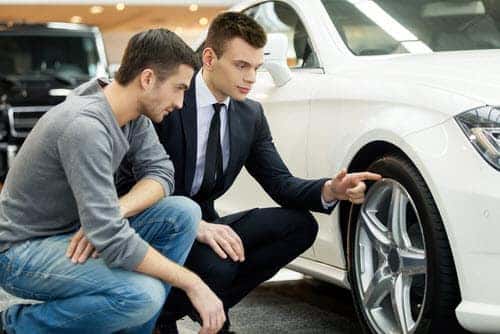 Part of the journey towards finding the right set of wheels is by getting help from seasoned experts. When you arrive to our dealership to begin taking the next steps, they'll gladly show you around and provide you with the necessary details and information to help you decide if the vehicle is right for you.
Of course, the best way to decide on a car is to just drive it. The test drive will open up your eyes as to what the vehicle can truly offer you. You'll get to experience the handling and performance while getting a great perspective of the interior styling and features. By the time you pull into our dealership and turn off the engine—you'll know if it's your next car!
You May Also Like: What to Look for When Buying a Used Car
Used Car Loans New Albany, IN
When it's time to start considering your used car loans, our finance experts can provide you with the details you need to learn more about the terms, conditions, and fees. We'll make sure that you're well versed with your varying used car loans so you'll know which one suits you and your lifestyle the best!
Drive Your Used Car Around New Albany, IN
Once you've got your set of wheels and the right used car loan, you'll be ready to take your car to the streets and explore all that New Albany has to offer. You can drop by some of the notable eateries downtown, or head to one of the amazing breweries. Of course, you can simply sight see and drive along the river to take it all in!
Are you looking for a used car dealership near me to find the right vehicle? Browse the selection and schedule your test drive with us at The Kia Store to get started!