Used Kia Optima for Sale near Me

If you're in the market for a new-to-you vehicle in the Clarksville, Indiana or Louisville, Kentucky areas, a pre-owned Kia can be a great fit. Kia is known for their stylish vehicles that are brimming with personality. They're fun to drive and instantly recognizable when you see them on the roads. Among the manufacturer's lineup, the Kia Optima sedan is a flagship vehicle.
First introduced in the year 2000, the Optima is a midsize sedan that has a perky spirit, an engine with pep, and a ride experience that's fun and refined. If you're seeking a used Kia Optima for sale near you, our team at The Kia Store can help!
Kia Optima Models and History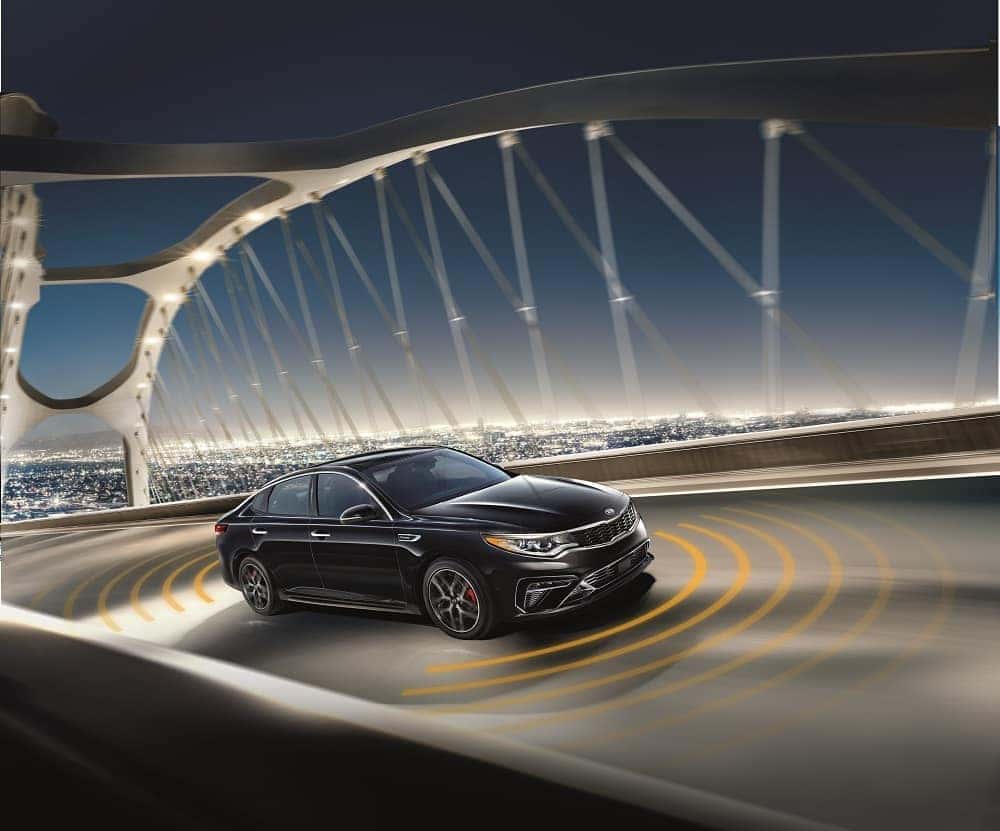 When looking for a Used Kia Optima for sale near you, the first thing to determine is which model of the Optima you want to pick up. So far, the Optima has come in four different generations. The first was introduced in 2000 and was essentially a re-badging of the Hyundai Sonata. It was a luxurious vehicle with a full leather interior, a powerful V6 engine, and great features for the day.
The second generation arrived in 2005 and was the first to establish its own identity, with a 5-Star Safety Rating from the National Highway Traffic Safety Administration and updates including satellite radio and engine power upgrades.
By its third generation, in 2010, the Optima was really making a name for itself with dedicated base, sport, and luxury trim levels created to meet various driver needs. The third-generation Optima also earned a 2011 TOP SAFETY PICK award from the Insurance Institute for Highway Safety (IIHS). A hybrid version was also introduced in this generation, which set a Guinness World Record for the lowest fuel consumption spent while driving through 48 adjoining US states.
The latest current generation of the Kia Optima debuted in 2016. The redesign brought all-new features and enhancements. This iteration of the Optima maintains a 2016 TOP SAFETY PICK+ rating from the IIHS and features a new plug-in hybrid model as well as a sports wagon variant.
Used Optimas at The Kia Store
No matter what year Optima you're interested in buying, you'll find a wide selection at our dealership. There are even certified pre-owned (CPO) Kia Optima Hybrid models in our selection, as well as the CPO Optima LX. For a vehicle that runs and looks brand new while bringing the peace of mind of a factory warranty, a certified pre-owned Optima delivers an exceptional owner experience.
Our dealership's team understands that buying a car is not a one-size-fits-all journey. Between Kia's lineup that's catered to different buyers' needs, our large selection of these models, and knowledgeable team members on staff, we know we can help you identify the Kia Optima that's well suited to your travels.
See You at The Kia Store!
These Kia sedan models and more are available and waiting for you at The Kia Store. If you're in Louisville or Elizabethtown, Kentucky or Clarksville, Indiana, and you'd like to check out a gently used Kia Optima, our team of Kia experts is here to help. Stop in for a test drive today!