3 Best Local Breweries near Louisville KY

Whether you're a beer enthusiast or you enjoy a well-brewed beverage after a long day at work and on a weekend visit with friends, we have three Louisville-area breweries that you're going to want to check out. Continue reading to get an introduction to 3rd Turn Brewing, Monnik Beer CO., and Old Louisville Brewery.
3rd Turn Brewing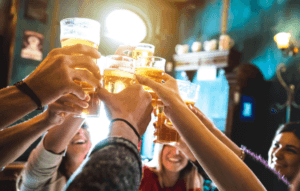 You'll find 3rd Turn Brewing in a restored 1878 church in the historic Jefferson Gaslight District. They feature 20 taps that include their own as well as other brews from the region. See below for a sample of what you can expect to find:
Dark Shadow—T his Imperial Stout is brewed with dark chocolate, caramel, and sea salt.
Pink Lemonade Session Sour Ale—If it's a summer day and you're in the mood for a sour that's nice and refreshing, take a sip of this! The Pink Lemonade Session is brewed with raspberry fruit and lemon.
Stylin' & Profilin'—Here's a west coast IPA that presents you with that mild bitterness that IPA drinkers love, along with a clean finish. It's made with Azacca and citra hops and features citrus and stone fruit notes.
Be sure to go to 3rd Turn Brewing's Facebook page to find out what they've been up to.
Monnik Beer CO.
There are 20 beers on tap at Monnik Beer CO. They're located in Louisville's Schnitzelburg and are proud to source local ingredients in their restaurant. Take a look below at what's on tap:
Tropic of Capricorn—Tropic of Capricorn is a Double IPA that explodes with tropical and peach notes.
King George—This English brown ale has a big toasty caramel flavor and dry finish.
His Dark Materials—Here's a sweet milk stout that makes the most of its bittersweet chocolate and dark fruit flavors and roast and tobacco aromas.
Get the latest updates on what's going on at Monnik Beer CO. by stopping off at their Facebook page.
Old Louisville Brewery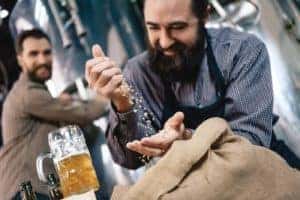 Old Louisville Brewery is a microbrewery that's proud to be a favorite hangout for Louisville beer devotees. The following is a brief look at what they have on tap:
Peaches 'N' Cream—Peaches are added to this delicious cream ale with unforgettably refreshing results.
A Sour Year—A Sour Year is packed with mango, passionfruit, grapefruit, and guava.
Belgravia Blonde with Mango—This sweet ale is refreshing and exhibits a delightful hint of mango.
You can take a peek at all the fun they're having over at Old Louisville Brewery by checking out the pics on their Facebook page. 
Go Visit the 3 Best Breweries near Louisville KY Today
If this brief look at what 3rd Turn Brewing, Monnik Beer CO., and Old Louisville Brewery have to offer for you and your beer-lover pals, now is the time to explore!
Stop by all three the next time you're near Louisville, KY, and in the mood for some quality beer.