Best BBQ in Louisville KY

There are many things Louisville is famous for, such as the home of the Louisville Slugger baseball bats, the Louisville Cardinals college sports programs, and it's the home of world-famous boxer, Muhammad Ali. However, like many cities in the state of Kentucky, Louisville has incredible BBQ.
Whether you're a local or visiting from out of town, there are many great spots we at The Kia Store recommend checking out to satisfy your tastebuds. We put together this section to tell you all about them!
---
FDKY BBQ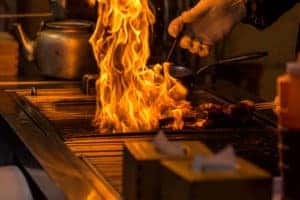 Sit down at FDKY BBQ and you'll immediately see why it's beloved by so many. A staple of the community for over 23 years, this restaurant offers tons of amazing menu items from their award-winning pulled pork and pulled chicken, to their delicious baby back ribs. FDKY also offers numerous weekly specials.
Too busy to dine in but want to feed the family and keep them happy? FDKY offers family meals that are portioned to feed families of four. Pair that with their amazing caramel or derby pies and you'll never want to go anywhere else again. What truly sets FDKY apart is its bottled sauce for purchase.
There are three different blends of BBQ sauce available for purchase: Distillers Blend, Kentucky Sweet, and Chicago Fire, all of which offer something a little different and are sure to please.
Check them out on Facebook.
---
Feast BBQ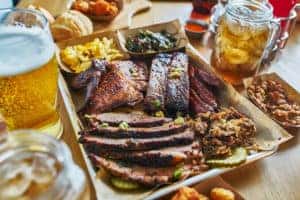 Feast BBQ is a go-to BBQ restaurant that certainly never disappoints as evidenced by readers of LEO Magazine voting it Louisville's Best Barbecue Restaurant every year since 2015. Their menu has something for everyone, even those who are looking to eat a little lighter (because let's be honest, barbecue is some pretty heavy stuff!).
Feast offers a large menu with the option to make many items into sandwiches, tacos, or an old-fashioned plate. From their delicious, juicy pulled pork to their smoked sausage, you'll be treated to endless combinations. And what's great BBQ without amazing sides? This restaurant offers all the classics such as mac and cheese, baked beans, collard greens, and more!
Looking to dine in, take out, or order online? No matter your preference, Feast can accommodate you! Seating is first come, first served, but you can order takeout any time. What's more, if you're looking to have your next event catered, no matter what it is, Feast offers a large catering menu for functions of all sizes!
Check them out on Facebook and Instagram!
---
Momma's Mustard, Pickles & BBQ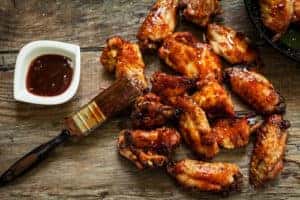 Another popular local BBQ spot is Momma's Mustard, Pickles & BBQ that brings the flare of home-cooked BBQ meals to Louisville. Momma's offers all the classics, such as pulled pork, brisket, smoked turkey, and much more! What makes them stand out, though, are their fried pickles and mucho macho fried pickles, which are a huge hit with anyone who sinks their teeth into them.
If you're a fan of grilled cheese, Momma's is the place to go, as you can combine your favorite BBQ meat item with Havarti or white cheddar cheese for the perfect grilled cheese that can't be beat.
Looking for a great meal to savor multiple times during your busy week? Momma's sells many of their famous meat items by the pound, including meatloaf, brisket, bologna, pulled chicken, and more! Momma's is also a big proponent of community. They give back by charging a one percent surcharge on all orders that they match and send to various organizations across the city.
Every time you dine with Momma's, you're not only getting a great meal, but you're supporting an amazing cause!
Check them out on Facebook, Instagram, and Yelp!
---
Try the Best BBQ that Louisville has to Offer
No matter which of these amazing BBQ restaurants you choose to visit in Louisville, KY, you'll be treated to an amazing meal every single time. At The Kia Store, we are big fans of all three places, so trust us when we say you can't go wrong with any of them!
---