Plan the Perfect Getaway with the Best Bed & Breakfasts in Louisville KY


The B&B is a thing of beauty. It combines your need for a place to hang your hat with the best meal of the day, and that's just the beginning. B&Bs also exude so much elegance and hospitality, making it easy for you to rest and relax, be it by yourself or with a loved one.
Whether you're visiting this area or have lived here for some time, we have the best bed and breakfasts in Louisville for you to settle down in. These establishments are sure to make your vacation (or staycation) its greatest.
Central Park Bed & Breakfast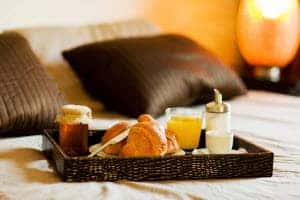 Located in the historical district of Old Louisville, the three-story Central Park Bed and Breakfast is ideally located and full of sophisticated amenities. This inn was constructed in 1884 and features 18 rooms, all equipped with a fireplace and period furnishings.
Whether you choose to stay in one of the classy guest rooms or the lavish Carriage House near the patio garden, you'll receive all the accommodations of home plus some. This includes a creative three-course breakfast served in a formal dining setting.
The Inn at St. James Court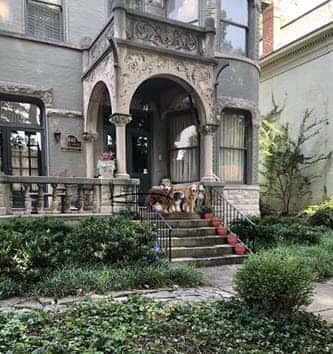 Perfectly nestled in one of Louisville's most iconic neighborhoods, The Inn at St. James is a three-room B&B that is all about serving your needs. The limited amount of rooms makes it easy for the innkeepers to show you the degree of attention you deserve while staying here.
Choose from the Belgravia, Fountain, or Saint James suite and enjoy a room that is lavishly decorated and equipped with a hot, sit-down breakfast when you wake up. All guest rooms also come with a flat-screen TV and AC to make your stay comfortable.
Louisville Bourbon Inn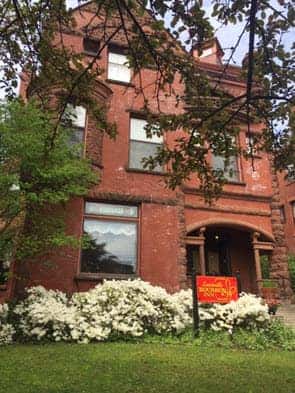 If you enjoy good, genuine Kentucky bourbon, then you're in for a treat. The Louisville Bourbon Inn not only offers a stunning room in a Victorian mansion, but they'll also take you on a journey of bourbon heritage in more ways than you think.
Their accommodations offer a fine mix of Southern hospitality and luxury-hotel amenities and everything is elegantly bourbon-themed. From the suite names and the bourbon-infused breakfast to available cocktails in your room, you'll be buzzing about this B&B for long after your stay.
Make Your Louisville Trip One to Remember
With these three best bed and breakfasts in Louisville, your overnight trips can be as exciting as your days tromping throughout this great city.