The Best Breweries in Louisville KY

Kentucky may be known for its bourbon, but there's actually some pretty great local craft beers coming out of the Louisville area. The next time you're in the mood for a crisp pilsner or a bold and bitter IPA, you may want to consider heading to one of the breweries in town. We did a bit of digging around and came up with a list of the best breweries in Louisville, KY, that you'll want to check out!
Against the Grain Brewery & Smokehouse
401 East Main Street, Louisville, KY                                                                     Facebook                    Instagram                    Twitter
When you're looking to sample some local beer and great BBQ near Main Street, Against the Grain may be the brewery for you. The location is a former train station that includes an industrial architecture that perfectly encompasses the brewery's food and drink. They have a vast list of beers, so finding the perfect one may be a challenge given the variety, but you'll sample some great selections along the way, like Berta's Bright Idea, Mr. Rye-T Now, or Saison of the Witch, among many other great styles.
Bluegrass Brewing Company
300 West Main Street/ 654 South 4th Street, Louisville, KY                       Facebook                    Instagram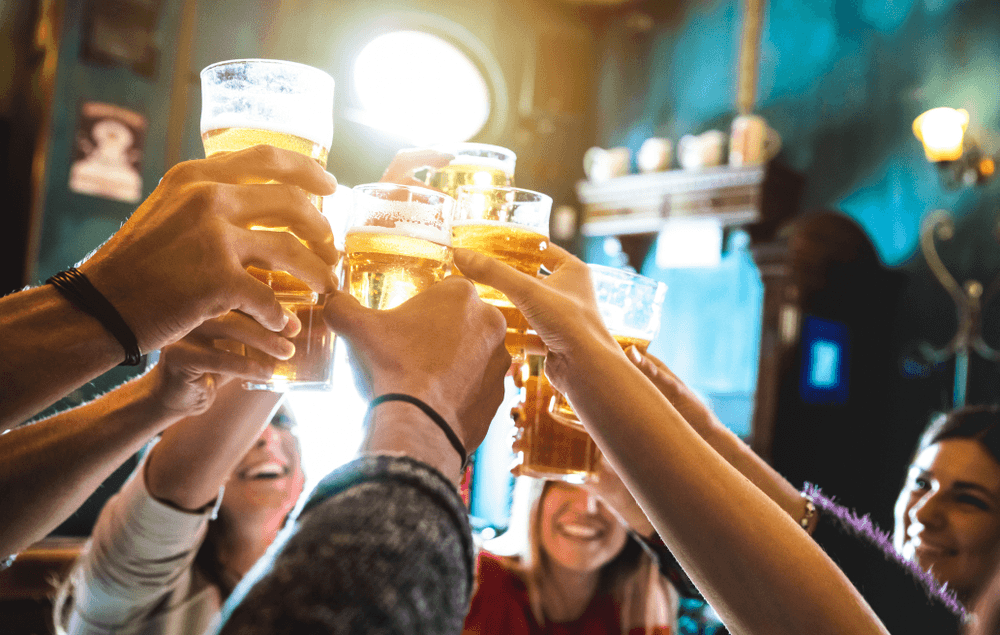 Since 1993, Bluegrass Brewing Company has had their stamp on the craft beer scene in Louisville. His brewery has expanded their operation and now have two full-service brew pubs, both in town. The staples are Dark Star Porter, Bourbon Barrel Stout, Altbier Amber Ale, and Summer Wheat, but they also offer limited edition beer and seasonal brews. There's plenty of options to choose from, and with a menu that includes some tasty options, you're in for a good time at Bluegrass Brewing Company.
Falls City Beer
901 East Liberty Street, Louisville, KY                                                                  Facebook                    Instagram                    Twitter
There's a history to Falls City Beer, starting in 1905 as one of Louisville's oldest breweries. While the brewery closed in 1978, it was purchased and reimagined in 2010 so the legacy of this great brewery can continue for the future generations.
This brewery offers plenty of options for their patrons, including Hipster Repellant IPA, Streetlamp Porter, Falls City Pale Ale, and Kentucky Common, which is the original recipe that was crafted in 1850. While those beers are available in cans, Falls City Beer even includes some interesting craft beers on tap, including Rope-A-Dope Vanilla Porter, Ned Ryerson Golden Rye Ale, and Bad Idea Barelywine.
Now that you've got an idea of the best breweries in Louisville, KY, you're ready to head out on an adventure to find your favorite local brew!