The Best Golf Courses near Louisville, KY


The areas surrounding Louisville are beautiful, nice open fields and woodlands that make any outdoors person happy. However, in keeping with the outdoors, Kentucky is known for having some of the best golf courses around. While there's plenty of courses in the surrounding areas, we want to let you know about the absolute top ones!
Here's the best golf courses near Louisville, KY
New Albany Golf
1702 Graybrook Lane, New Albany, IN                                           Facebook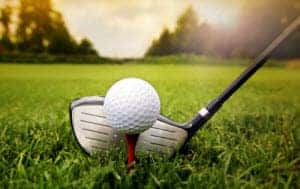 If you don't mind crossing the Ohio River, New Albany Golf offers beautiful views along the course. The course offers plenty of challenges, with dense wooded areas you'll want to avoid, as well as the notable sand traps and the Falling Run waterway. This golf club has a pro shop where you can stock up on some stylish apparel and some new gear to help you improve your game.
Quail Chase Golf Course
7000 Cooper Chapel Road, Louisville, KY                                       Facebook                    Twitter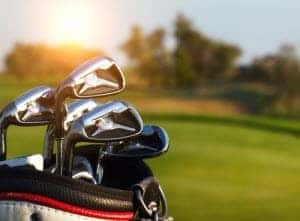 Finding a full service golf course is important for your adventures on the green, and that's exactly what you'll find at Quail Chase Golf Course. This course offers 27 regulation holes that offer their own set of challenges. It offers a beautifully designed course complete with sculpted white sand bunkers and water hazards as well as a picturesque backdrop that offer several varieties of trees, foliage, and of course, McNeely Lake. This golf course even offers a 300 yard driving range, a putting green, and a chipping area, as well as a fully stocked snack bar and grill.
Shawnee Golf Course
460 Northwestern Parkway, Louisville, KY                                    Facebook
The Shawnee Golf Course is located right along the Ohio River and offers a great view of the Sherman Minton Bridge. This par-70 course is great for all levels of golfer, with plenty of beginner holes that work up to the challenging ones. This course has been a favorite among Louisville golfers since 1926, and it was even the host of the 1932 U.S. Public Links Championship. Head out and hit the 18 holes, or get a bucket of balls and head to the driving range!
Play Some Golf Today!
Now that you're aware of some of the best golf courses near Louisville, you'll be ready to plan your day out in the sun and on the course!