Best Yoga Studios near Louisville KY

Feeling a little stressed out? Then it might be time to head to a yoga class. Besides improving strength and flexibility, yoga does wonders for your mental and emotional well-being—and who doesn't love that?
We did a little research in Louisville and have come up with a list of the best nearby yoga studios. So take a look at the ones that made our list, and get ready to say 'Om!'
502 Power Yoga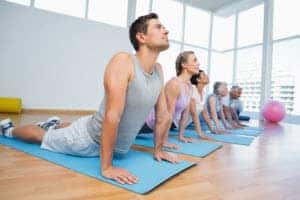 This studio specializes in Baptiste Power Vinyasa Yoga, which is an intense full-body workout that expands your mind while it tones your muscles. At 502 Power Yoga, you'll head into a heated classroom (about 90 degrees), which gets you sweating and loosens up your muscles for an amazing workout.
You'll challenge your body and mind at the same time at this studio, and walk away a stronger, healthier, and more balanced human being. If you're ready to burn calories and get mindful, this is the place for you!
Supreme Peace Yoga
Supreme Peace Yoga brings a sense of community and friendship to their practice, and it makes a world of difference! This studio doesn't skimp out on the mental aspects of yoga, focusing on meditation and achieving inner peace in addition to building strength and flexibility.
They even offer Puppy Yoga, which is just as fun and adorable as it sounds. So if you love dogs and yoga, you've found your dream come true!
Yoga Integrated Science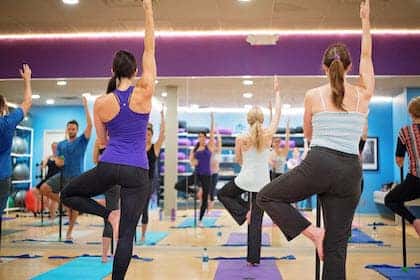 If you're looking for a comprehensive yoga and fitness plan, you're going to love Yoga Integrated Science. This charming studio provides members with an assortment of yoga classes, as well as Pilates, group strength, and barre classes. Students are encouraged to try a variety of classes to see which ones work best for them.
Want to try your hand at yoga, but afraid to take the plunge? Yoga Integrated Science caters to newcomers as well as old pros! Their expertly trained teachers will help you figure out the ins and outs of yoga in a relaxed and friendly environment.
Top Yoga Studios near Louisville KY
A fun combination of mental and physical activity, yoga is a great workout for people of all fitness levels—and these studios are a great place to start. So if you're near Louisville, be sure to grab your yoga mat and swing by for a one-of-a-kind sweat session!