Local Spotlight: Family & Children's Place
Giving children better tomorrows for 135 years – that's the Family & Children's Place's claim to fame. It's pretty incredible, right? Through a model of prevention, intervention, and restoration, they've managed to turn hurt into hope for Kentucky and Indiana children and families for close to a century and a half…
If you live around Louisville or Elizabethtown, Kentucky or Clarksville, Indiana, then this is an organization that you'll want to know. Check out this introductory guide to the Family & Children's Place, and make sure that you read on to the end of the page to learn about how you can get involved with their mission.
About the Family & Children's Place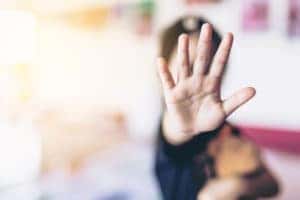 We'll start by giving you a couple of soundbites that'll help you get a clearer picture of this amazing cause…
The Mission: The protection and healing of both children and families.
The Vision: A world in which children and families are happy, healthy, and free from abuse.
The History: Family & Children's place has been saving lives since 1883. That's right…when they first set up shop in Kentucky and Southern Indiana, the electric lightbulb had just been invented 5 years prior. That should give you some perspective on the history of this mission-driven nonprofit.
However, it's not just their longevity that's a testament to their success – it's also their results. According to their website, they "consistently deliver superior services to their children and families" in a region that, sadly, consistently ranks as one of the highest in the state and country for child abuse and neglect.
You can read some absolutely heartwarming stories of individual and family change on their Facebook…
A Time-Tested Model of Hope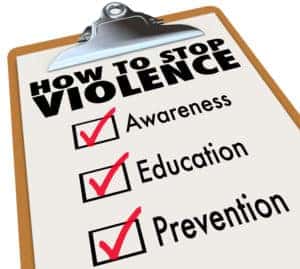 How exactly do they spread so much hope throughout the community? By taking a three-tiered approach.
Prevent. Prevention involves putting on educational programs, reaching out to families that are at-risk for violent behavior, and simply lending a hand to the parents, families, and kids that need it most.
Stop. Intervention services mean the creation of avenues for sexually-abused children to return to safe, happy, and healthy lives. These include medical exams, forensic interviews, and collaborative efforts with state child services staff, police, prosecutors, therapists, and other key resource providers.
Recover. Recovery programs focus on the aftermath of abuse or neglect by helping children to get the counseling that they need and helping parents to get the training and reeducation that they need.
But having such an effective model doesn't mean that these angels and saints can do it all on their own. In fact, that couldn't be further from the truth. They need your help and support now more than ever…
There are a few ways to get involved with the Family & Children's Place!
You could either make a donation on their website or spend some of your time volunteering. Of course, it's also important to stay on the frontlines and report child abuse when you see or suspect it. In this case, you could call the Kentucky Child Abuse Hotline at 1-800-752-6200 or the Indiana Child Abuse Hotline at 1-800-800-5556. Regardless of how you help, you can rest well at night knowing you made a difference.