Your Guide to Christmas in Louisville KY

Now that the pumpkins and leaves are gone, it's time to deck the halls and jingle the bells because Christmas is on its way! If you're looking to get in the spirit, amidst the hectic shopping lines and crowded parking lots, there's a few holiday-themed activities that you should partake in to really get into the holiday mindset. There's plenty of opportunities to get into the spirit in River City. Here's your guide to Christmas in Louisville, KY!
See a Christmas Show!
Around this time of year, the local theaters put on holiday-themed productions that can really inspire your inner Santa! The Actor's Theater, right on Main Street, is your destination to be transported to a winter wonderland without having to book a flight or a sleigh ride. This theater is putting on two shows, like the witty Santaland Diaries by humorist David Sedaris—it'll have you laughing so hard that egg nog will come out of your nose. For the more traditional holiday go-ers, there's the classic A Christmas Carol to inspire the holiday spirit. Follow the Actor's Theater on Facebook to learn of upcoming events and shows!
Attend a Christmas Expo!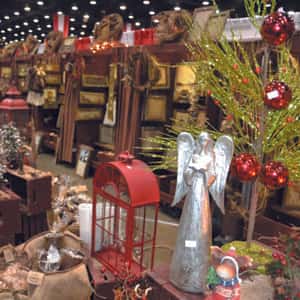 Are you looking to surround yourself with all things Christmas? The Christmas Gift & Decor Show at the Kentucky Expo Center is a great place to visit! Occurring Friday, December 7th from 11 am – 7 pm, Saturday, December 8th from 10 am – 7 pm , and Sunday, December 9th from 11 am – 5 pm. Now in its 30th year, there are over 750 booths with quality vendors from 30 states. This is also the largest free-admission Christmas Show in the country, so you and your family can take it all in, with plenty of decorations, gifts, and even FREE pictures with Santa! You can spend the day learning how to get more out of the holiday and the gift-giving responsibilities. There's plenty to do for the whole family, so check out their Facebook page to learn all about the fun events and displays at the expo!
Admire the Local Decorations!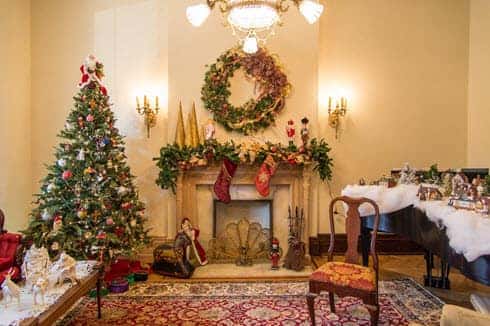 One of the best parts of the holidays is the beautifully decorated homes, complete with tinsel, lights, and reindeer! You can actually head out on a tour of the top decorated homes in Louisville with the Historic Old Louisville 42nd Annual Holiday Home Tour! These historic homes are outfitted with some elaborate Christmas displays and decorations, and it's your chance to get inspired on how you can brighten up your home for the holidays.
Tour-goers aged 21 and over can relax between tour stops and enjoy a premium bourbon tasting hosted by the Evan Williams Bourbon Experience. Tastings are held at the Louisville Bourbon Inn (1332 S 4th Street) from 12-5 p.m. Saturday and 1-5 p.m. Sunday. You can also get a head start on your holiday shopping during the tour at the gift boutique, hosted by the Woman's Club of Louisville! Pre-sale tickets are $25 and can be purchased online. Day-of tickets are $30. Learn even more about the tour on their Facebook page!
Now that you've got this guide to Christmas in Louisville, KY, you're ready to get transported to a winter wonderland and enjoy all the festivities to get into the spirit of the holidays!