Local Spotlight: Metro United Way

If you're looking to give back to the community in a big way, Metro United Way is the place to be. Their mission, values, and long-term goals have impacted, and continue to impact, the community in huge ways across several areas.
Metro United Way serves more than 100 non-profit organizations, 50,000 donors, and 1,000,000 people through their wide range of expertise in many different areas. Keep reading to learn all about this incredible organization — you may find that this is the right place for you to get involved and give back!
>>>Follow them on Facebook!<<<
Metro United Way: Mission and Vision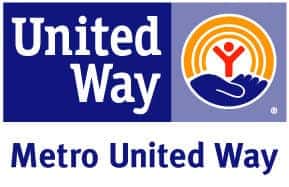 Metro United Way is dedicated to improving the lives of the people in their community by way of encouraging them to "give, advocate, and volunteer." Their vision is to support a community of people who are living out their potential "through education, financial stability, and healthy lives."
Metro United Way achieves this mission by focusing on helping individuals in four categories. These categories are the foundations in building the skills and tools that the Metro United Way services provide.
Early Childhood Success. By helping to give kids a head start in life, they learn tactics that will allow them to become successes as adult. Metro United Way focuses on issues like access to quality childcare and preparing preschoolers for kindergarten.
Youth Success. Metro United Way considers the amount of time that students aren't in school and capitalizes on creating high-quality out-of-school programs that are intended to help decrease the high school drop-out rate and encourage advances to higher education.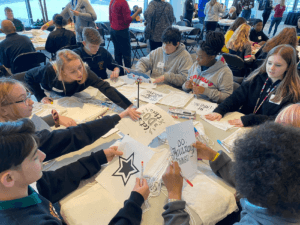 Healthy Lives. People's most basic needs include food, shelter, and health and safety. These basic needs are essential to their highest quality of life and success. Metro United Way understands this concept, and helps to ensure that children and families have these necessities through programs such as:
FamilyWize, to help individuals save money on prescriptions.
Farmers Feeding Families, to reduce hunger in Shelby County.
Parent Café & Neighborhood Networks, which provides group support for families who participate in the Ages & Stages Questionnaire.
Financial Independence. Metro United Way believes that through providing accessible financial literacy and marketable skills, the cycle of poverty can be broken in one's life. Stability comes from financial empowerment, which is why financial independence is a core category in building a stronger community. They provide resources for education and learning, employment and income support, volunteer income tax assistance, and work opportunities.
Ways to Help at Metro United Way
There are plenty of ways that you can do your part at Metro United Way. Whether you choose to donate, volunteer, advocate for better policies, or join a group, you'll find the right fit for what it is you're passionate about.
The best way to stay up to date with all that's going on at Metro United Way is to follow them on Facebook! You'll find the latest news, events, and more, so that you can be a part of this ever-growing organization that continues to make a bigger impact on our community, and essentially on the world.