Kia Forte Maintenance Schedules


The Kia Forte is a sleek and stylish sedan that offers an impressively powerful and efficient performance. However, in order for the vehicle to continue its strong performance and endure the years and models, you'll want to follow the Kia Forte Maintenance Schedules closely. At The Kia Store, we're here to help Forte drivers in Louisville, Elizabethtown, and Clarksville by showing them the maintenance schedule for their vehicle.
Keep reading the Kia Forte maintenance schedule to learn all about the services your vehicle needs, as well as see when it's time to come in for routine maintenance!
Following the Maintenance Schedule for Your Forte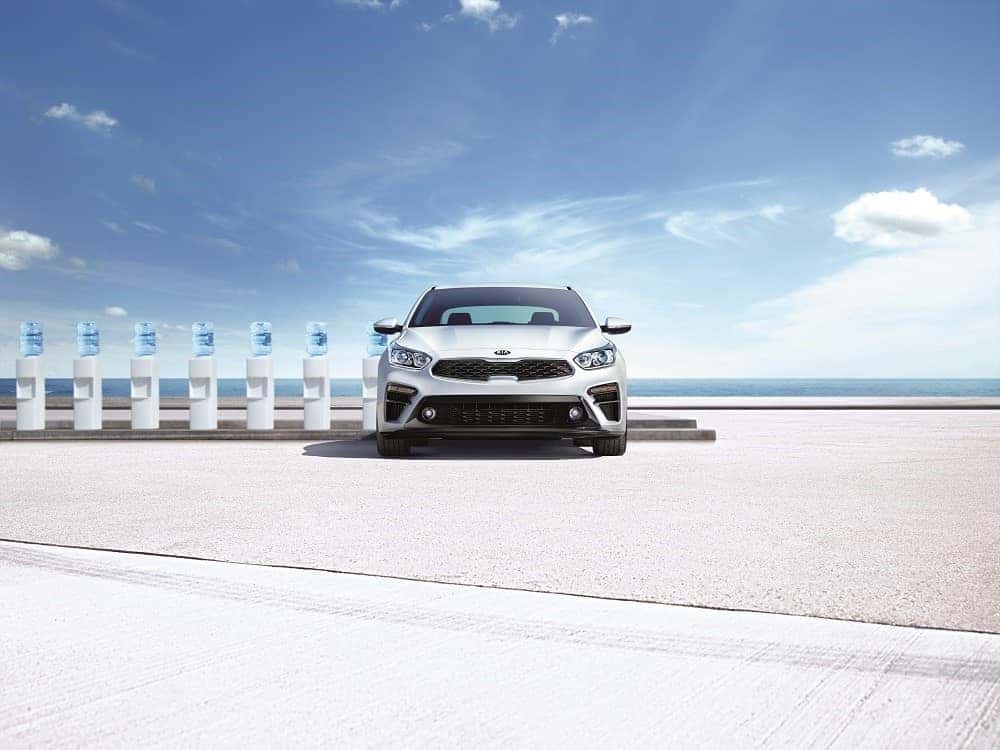 You don't have to be a certified technician or a veteran mechanic to understand your maintenance schedule. These schedules were designed to be easy-to-follow. Each service interval is broken down by mileage because time can be tricky due to factors of different driving styles and daily destinations. Instead, mileage is the perfect benchmark.
Each mileage interval will correspond with a list of services you'll want to have performed during that specific visit. Luckily, most of these services repeat, and often overlap, so you can get multiple services conducted in one easy appointment.
Kia Forte Recommended Maintenance & Services
7,500 Miles- At the first service interval, you'll have your oil changed and your tires rotated. During this visit, you'll also have your intercooler, air intake hose, vacuum hose, and air cleaner filter, inspected. Your battery will also be checked to ensure its condition.
15,000 Miles- While the previously listed services will also be performed, this service interval will add a few new things to the list to be repeated every 15,000 miles. At this point you'll need to have your climate control air filter replaced. Your air conditioning refrigerant, braking system, drive shafts and boots, exhaust pipe, steering gear box, and suspension bolts and joints will all be inspected thoroughly.
30,000 Miles- On top of the mounted list of services and inspections, this visit will include an air cleaner filter replacement, as well as a few notable inspections of your fuel system (tank, filter, lines), your vapor hose, and your brake fluid.
60,000 Miles- While most of the items on the list for 60,000 miles are repeated service, there's one new item that's crucial: a drive belt inspection.
90,000 Miles- During this visit, you'll have almost every service listed performed, as well as the addition of an iridium coated Turbo GDI spark plug replacement.
150,000 Miles- Almost all of the services in your maintenance schedule will be performed during this visit, but you'll also have your manual transaxle fluid (if equipped) inspected.
Schedule Your Kia Forte Maintenance Today!
At The Kia Store, we hope that this Kia Forte maintenance schedule helped you understand all the important services, replacements, and inspections that you'll need to have performed throughout your ownership of the Forte. These services can help you get more out of your vehicle as well as keep it on the road for longer than expected.
Schedule your next service interval with us at The Kia Store. We're here to help drivers in Louisville, Elizabethtown, and Clarksville take great care of their vehicles and keep them out on the road.