Kia Vehicle Technology
In today's digital age, we are always looking for the latest and greatest advancements in technology to add comfort and convenience to our lives. And at The Kia Store, we know shopping for a car is no exception to that search.
As you look for that tailor-made ride to commute around Louisville, Elizabethtown, and Clarksville, we are here to help shine the light on the different Kia features offered in our models. It's just one more way we try to guide you to feeling confident about which car you ultimately pick out for yourself!
Aspects of Kia Technology and Accessories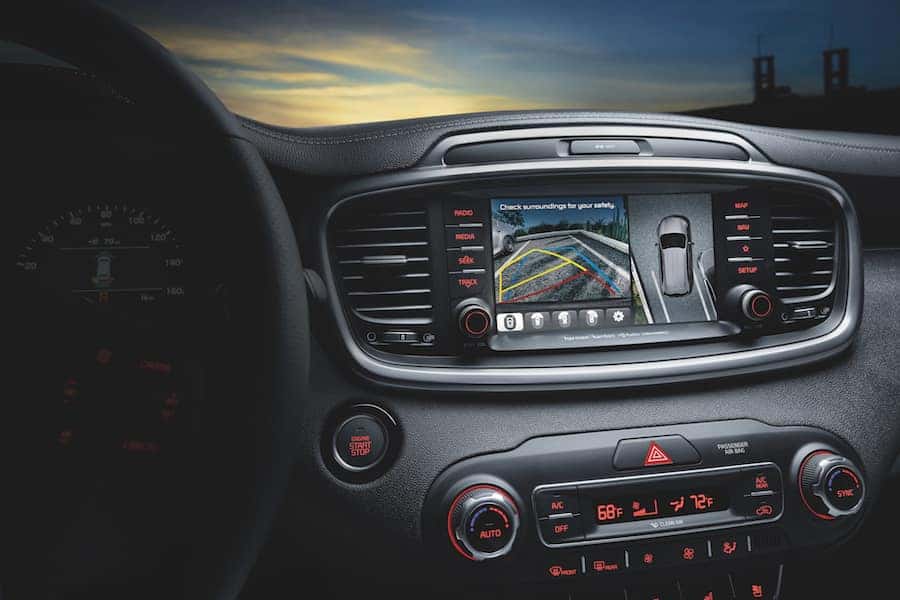 The innovation found inside each Kia vehicle is designed with you in mind. Our focus in terms of technology among all the resources we created is placed upon different elements, including:
Safety
Entertainment
Personal Assistance
Diagnostics and Service
Consistent updates to our technology allow us to stay ahead of the curve and provide you with a harmonious driving experience. You can focus on the road while the car focuses on those other details!
Benefits of Kia Features
As your research for a new car takes you across different resources, we realize you'll start to prefer certain features that you'll have to have in your next car. So when technology becomes a high priority, we made sure to provide you with information about all Kia features that's easily accessible in one location on our page. This allows you to gain an overall better understanding of what sets Kia cars apart and which model satisfies your requirements.
It's important to stay informed to keep your car running at its highest ability, as well as having entertainment options while traveling around Louisville, Elizabethtown, and Clarksville. This is where Kia technology comes in and plays a vital part in assuring you have both those facets sufficiently taken care of.
Test It Out!
After you explore all the different Kia accessories found in our models, it is time to take the next step and see each function in-person. Our expert staff at The Kia Store is available to show you how the technology works and clarify any questions you may have about it. So stop into one of our four convenient locations and see the innovation up-close and personal!